Advanced Dental Technology – Landrum, SC
Come Experience 21st-Century Dentistry
Dental technology is always changing, enabling dentists like Dr. Moneyhun to deliver care that's more precise, efficient, and comfortable than ever before. He is constantly updating our dental office and learning to use the latest tools so he's able to provide the absolutely highest-quality care available today. You'll be amazed at how quickly your appointments will fly by thanks to our state-of-the-art facility! To come experience the benefits of our technology for yourself, contact us today to schedule an appointment.
Intraoral Cameras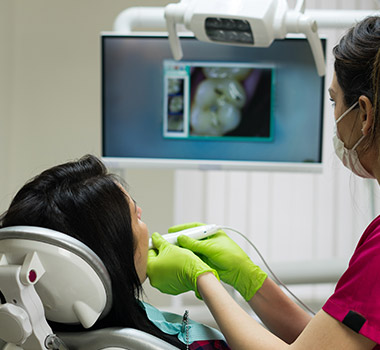 Thanks to our intraoral cameras, you'll finally be able to see your smile from your dentist's point of view. A small camera-tipped wand is fitted easily into the mouth to capture high-resolution images of the teeth and gums we can then display on a monitor right in the treatment room. These images make appointments much more transparent and easy to understand, giving many patients peace of mind whenever they come to see us.
Digital X-Rays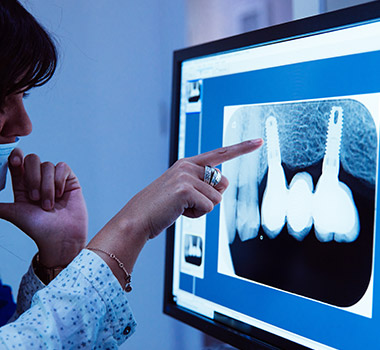 There is a lot going on underneath the surface of the smile, and to make sure we don't miss any of it, we use X-rays in our practice every day. Today, we only use digital X-rays because compared to traditional film, they take much less time to produce images, they capture more detail, and better yet, they emit up to 90% LESS radiation as well. Plus, they can be easily stored, sent, and copied in an instant, making insurance approvals and referrals a breeze.
Soft-Tissue Laser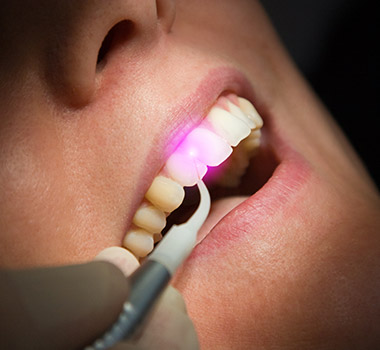 In the past, whenever a dentist needed to treat the gums, they often would have to use a scalpel and sutures, which as you can imagine, wasn't exactly comfortable for patients! Now, thanks to our soft tissue laser, we're able to eliminate gum disease bacteria and remove infected tissue faster and more painlessly than ever. The laser is so gentle that most patients don't even need local anesthetic to stay completely relaxed during any procedure, and it also makes post-treatment soreness and bleeding practically non-existent.