Nightguards For Bruxism – Landrum, SC
Keep Teeth Grinding From Harming Your Smile
Do you wake up with earaches and jaw pain? These are common signs that you may be grinding your teeth at night. Without the proper protection, this condition can cause damage to your mouth, including worn-down and broken teeth, and TMJ dysfunction. In order to avoid a visit to your emergency dentist, protecting your teeth is a necessity. That's why Dr. Moneyhun offers custom-tailored protective nightguards in Landrum.
Why Choose Parkside Dental For a Nightguard For Bruxism?
Prevent TMJ Dysfunction
Same-Day Emergency Appointments
Custom-Fitted Comfort
Why Do You Need a Nightguard?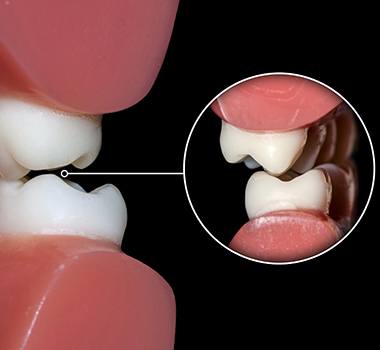 Occasional teeth grinding and clenching is often a natural reaction that can be caused by stress, but chronic grinding can result in long-term oral damage and may be a result of an underlying issue. No matter the case, it's important to address your condition before it causes harm to your teeth. Without a customized bruxism nightguard, you may be at risk of suffering from some of the following issues:
TMJ dysfunction
Broken or chipped teeth
Loose teeth
Worn-down teeth
Dental sensitivity
The Process of Getting a Bruxism Nightguard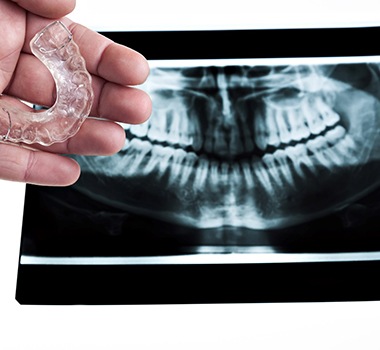 When you visit Parkside Dental, your dentist in Landrum will examine your smile to determine the source of your teeth grinding, such as a misaligned bite. Dr. Moneyhun has advanced experience and training on diagnosing TMJ, which often results in chronic grinding, allowing him to address these problems with customized therapy. Many TMJ therapy solutions help reposition your jaw over time, making it important to protect your teeth in the meantime.
Each of our nightguards is customized to provide you with comfortable protection and not interfere with your breathing ability when you sleep. We'll take impressions of your mouth and send them off to our dental laboratory to craft your appliance. When it arrives, we'll call you in so you can pick it up and we can show you how to use it. It's specially designed from durable materials to provide a protective barrier between the upper and lower teeth and your facial muscles. That way, the constant grinding motion and force won't result in uncomfortable symptoms when you wake up.
Taking Care Of Your Nightguard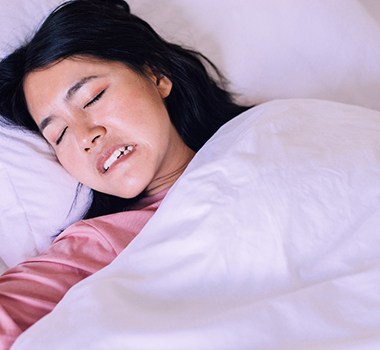 With daily maintenance, professionally-made nightguards can last for years. Here are some care tips so you can get the most out of your investment in your appliance:
Rinse your nightguard when you wake up.
Always store the appliance in a hard, protective case.
Gently clean your nightguard with a toothbrush and cool water regularly.
Sanitize your nightguard in denture cleaner or mouthwash.
Always air-dry your nightguard in a cool, clean area before placing it back in its case.
If you have any questions about your bruxism or nightguard, don't hesitate to contact our office!