Replacing One or More Missing Teeth – Landrum, SC
Bring Back Your Complete Smile
Missing teeth can make it harder for a person to speak, eat, and even smile with confidence, and if you're currently dealing with them, then you likely know exactly what we're talking about. Instead of focusing on the problem, Dr. Moneyhun is able to provide patients with a solution in the form of custom-made restorations. With bridges, dentures, and state-of-the-art dental implants, he's able to help patients reclaim their full smiles for a lifetime to come. To learn more about how we can help bring your smile back, contact us today to schedule a consultation.
Why Choose Parkside Dental for
Missing Teeth Replacements?
---
Custom restorations for every patient
Able to effectively restore any number of missing teeth
Replacements designed to look great & last a lifetime
Dental Bridges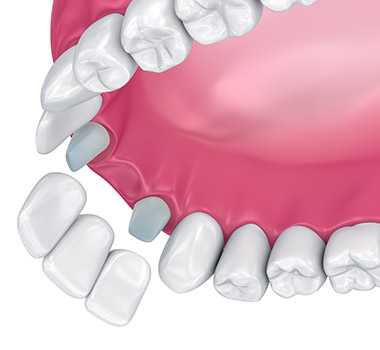 For a patient missing one or more teeth in a row, a dental bridge is an excellent way to fill the gap. Two dental crowns are placed on the teeth on either side of the missing ones, and these are used to support prosthetic teeth. With a bridge, we can restore function to the bite, prevent the remaining teeth from shifting, and renew the smile's appearance all at the same time. Bridges can be fixed or removable depending on a patient's preferences.
Dentures & Partials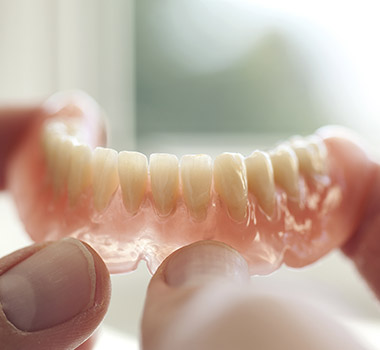 Dentures are a kind of dental prosthetic specifically designed to replace multiple missing teeth, and at Parkside Dental, ours are always custom-made to give our patient's both their bite and confidence back. Partial dentures can replace multiple teeth missing along a single row like the piece of a puzzle, while full dentures can instantly restore an entire arch. We offer both traditional removable dentures as well as implant-retained prosthetics so patients can enjoy the most secure and long-lasting fit available today.
Dental Implants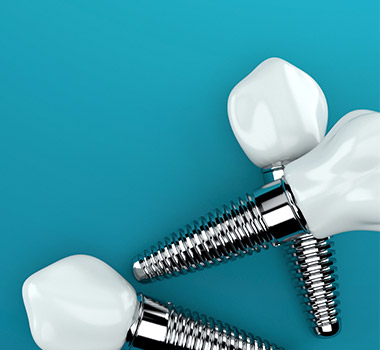 Whenever a patient comes to see us wanting to replace their missing teeth, our first recommendation is always dental implants. Why? In short, they are the most complete dental restoration available today, able to bring back both parts of a tooth to deliver unmatched strength, durability, and aesthetics. Implants basically offer the next best thing to nature, and with the proper care, they can easily last for 30 years or more as well.