Dentist – Landrum, SC
Get to Know John Moneyhun, DMD
Dr. Moneyhun is originally from Greenwood, and he is always looking forward to welcoming in new and current patients alike here at Parkside Dental. He loves getting to know them and being able to share stories about everyday life while working together to maintain optimal oral health. To learn more about his background and overall approach to dental care, read on below.
Dr. Moneyhun's Mission Statement
---
"We strive to provide the highest quality dental care in a comfortable, relaxed atmosphere that exceeds any expectations you may have about your dental experience. We value RELATIONSHIPS first, providing a joyful experience and reliable excellence at every stage of treatment. Treating everyone honestly and like our own family members is always a top priority! Simply put, we want to leave people smiling."
Why Did You Decide to Become a Dentist?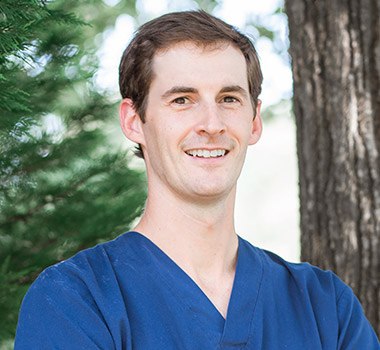 Dr. Moneyhun's cousin is an orthodontist, which first sparked his interest in the dental field while he was attending college. After shadowing a dentist throughout one summer vacation, he fell in love with the career. He has always enjoyed working with his hands and also has a big heart for helping other people – thus, dentistry just seemed like the perfect fit! Today, he is still excited to go into work each day and strives to make a positive impact on every single person he comes in contact with. He enjoys not only being a part of their daily oral health care but being a part of their life as well. He loves seeing people smile and helping them maintain a smile they can feel proud of.
Where Did You Study Dentistry?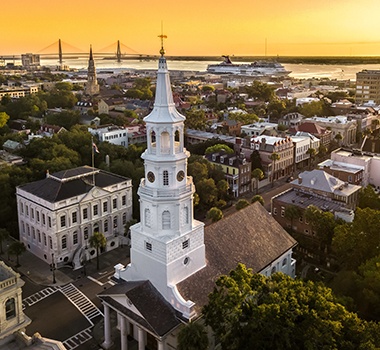 After completing his undergraduate degree at the University of Tennessee, Dr. Moneyhun achieved his Doctor of Dental Medicine at MUSC in 2016, where he also received the South Carolina Dental Association award for outstanding scholastic accomplishments and clinical abilities. He was trained by expert clinicians to utilize the most up-to-date techniques and state-of-the-art technology. He is still passionate about continuing his education however he can, constantly refining his skills and his commitment to excellence through the world-renowned Dawson Academy and Gordon Christensen's Practical Clinical Courses.
Dr. Moneyhun is also extremely passionate about helping those who are less fortunate. In the past, he's gone on a mission trip to the Dominican Republic and has volunteered at numerous free clinics while in dental school. He is also an active volunteer at the Greenville Free Medical Clinic and regularly provides dental care during state-wide Dental Access Days. He is currently a proud member of the Academy of Operative Dentistry.
Outside of the Dental Office, What Do You Like to Do?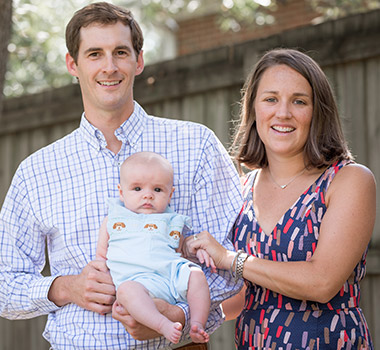 Dr. Moneyhun is blessed to have a wonderful, loving, and supportive wife named Bailey, as well as 3 young sons named William, Henry and Smith. He also has an adorable Black Lab named Maggie. In his free time, he greatly enjoys staying active and being outdoors – some of his favorite activities include playing golf, working in his vegetable garden, hunting, and fishing. He also regularly plays tennis with Bailey, cheers on the Tennessee Volunteers, and spoils his dog so she doesn't get too jealous of their brand-new baby!