Preventive Dentistry – Landrum, SC
Keeping Local Smiles Protected
Dr. Moneyhun believes in practicing conservative dentistry, using the lightest touch possible in order to better preserve a patient's natural smile. This is why he and our team place so much of our attention on preventive care. With the services detailed below, we can help you and your family avoid pesky cavities and gum disease from developing in the first place, giving you beautiful and healthy smiles that never need a second thought. To schedule your next appointment so we can start safeguarding your smile, contact us today!
Why Choose Parkside Dental for
Preventive Dentistry?
---
Able to stop cavities before they even begin
Ready to serve children, adults, & seniors alike
Stop chronic facial pain & headaches w/ TMJ therapy
Dental Checkups & Teeth Cleanings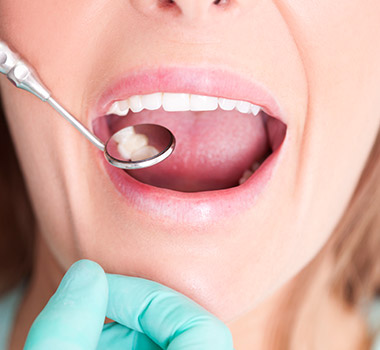 We recommend that patients of all ages should come to see us at least twice a year for a checkup and cleaning. At these appointments, Dr. Moneyhun will look at your teeth, gums, jaw, bite, and existing dental restorations, searching for any signs of decay or damage. If he finds anything, he can offer you treatment options to take care of it right away. You'll also get a professional cleaning from one of our hygienists, which will thoroughly remove any harmful plaque and tartar buildup in your mouth, particularly in those areas your brush and floss can't reach at home.
Children's Dentistry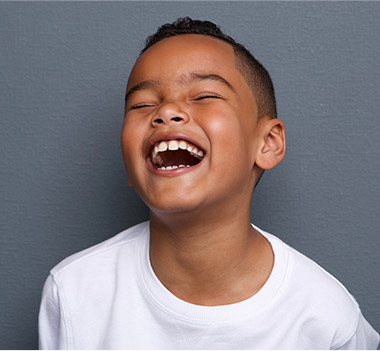 Early-age dental care is essential to putting your little one on the path to a lifetime of healthy smiles, and as a father himself, Dr. Moneyhun knows how important it is to keep children comfortable at their dental visits. He and the rest of our team will go out of their way to keep your child relaxed and happy while we provide the kid-friendly services their growing smile needs. We'll even take a little time to teach them about the basics of dental care so they can form healthy habits as soon as possible.
Learn More About Children's Dentistry
Nightguards for Bruxism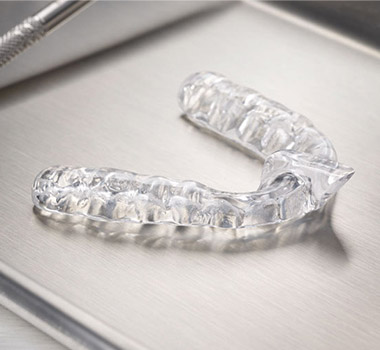 Do you ever wake up with a sore jaw, or do your teeth look like they've been worn down flat? If so, then you may be suffering from bruxism, wherein a person unconsciously grinds their teeth while they sleep. To help you rest easy, Dr. Moneyhun can have you wear something called a nightguard to bed. This is a small, custom-made oral appliance that will place a protective barrier between the rows of teeth to prevent any detrimental contact during the night.
Learn More About Nightguards for Bruxism
Mouthguards / Sportsguards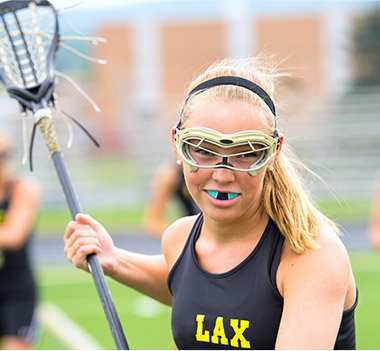 Did you know that about 40% of all dental injuries are sports-related? That's a lot of broken and knocked out teeth! Fortunately, wearing a protective mouthguard is an easy way for an athlete to keep their smile in one piece while on the field, mat, or court. We can provide you or your child with a custom-made mouthguard specially designed for your particular smiles, making it much more comfortable, durable, and strong than anything you'll find at the store or online.
TMJ Therapy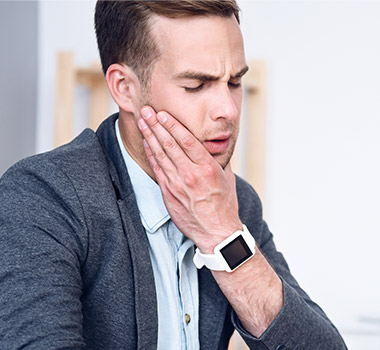 The TMJ (temporomandibular joint) is the small set of hinges that connects your lower jaw to the rest of your head, and when working properly, it enables you to eat, speak, and laugh with ease. However, like other joints in the body, it can often develop pain and inflammation, leading to a stiff jaw, chronic headaches, and even soreness in the neck and shoulders. Dr. Moneyhun has the special training to diagnose these kinds of issues, and using equilibrations to rebalance the bite or occlusal splints to slightly reposition the jaw, he can help patients get the long-term relief they need.
Oral Cancer Screenings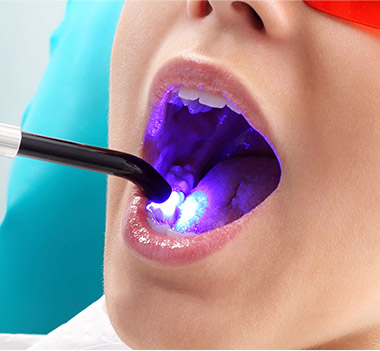 Here's a sobering fact for you: in the US, at least one person dies each and every hour because of oral cancer. Why? Because its initial symptoms are very easy to miss, meaning many aren't diagnosed until the disease is quite advanced. Early detection and treatment are essential to surviving the disease, which is why we always perform an oral cancer screening during regular checkups, searching for suspicious growths and sores in and around the mouth. Should we spot something, we can help you quickly get the follow-up care you need.
Fluoride Treatments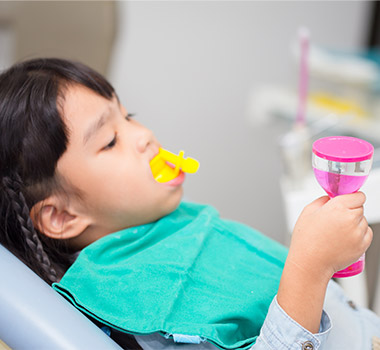 Fluoride is actually all around us—in the foods we eat, the toothpaste we use, and even the water we drink from the tap—because research has shown that regular exposure to this mineral drastically reduces a person's risk for cavities. To help our patients keep the decay away, we can provide a topical fluoride treatment during their regular checkups as well. It only takes a minute, is completely painless, and it's one of the best ways to keep patients of all ages cavity-free.
At-Home Oral Hygiene Products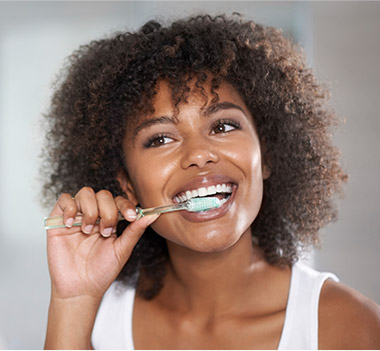 There is a nearly endless variety of oral healthcare products on store shelves today, and figuring out which one you and your loved ones should be using can be quite the task. To make your life easier, our team is always happy to give you recommendations as to which toothpaste, toothbrush, and mouthwash would best serve your specific dental needs. We can even offer you many prescription-strength products you won't find on store shelves, including those from Prevident, Oxyfresh, and Enamelon.
Dental Checkups and Cleaning FAQs
Whether you've been going to the dentist for routine appointments for years or you haven't visited in a long time, we're always happy to answer your questions and help you be as informed as possible when it comes to your preventive care. Below, you'll find some of the most common questions we hear (which have been answered for your convenience). If the answer to your question is not mentioned, please let us know and we'll do our best to help however we can!
Are dental checkups and cleanings affordable?
Not only are routine checkups and cleanings an affordable treatment, but they are actually one of the most affordable because they are preventive in nature. This is especially notable when you have dental insurance, which typically covers close to or all of the costs associated with checkups and cleanings. Additionally, the costs of a checkup and cleaning are substantially lower than other treatments, such as fillings, crowns, or root canals, all services you may need if your dental problems aren't caught early.
When should my child's first dental appointment occur?
Generally speaking, children should have their first dental appointment within six months of their first tooth erupting. This is because decay can easily begin to develop once they are visible in the mouth. However, we understand that everyone experiences these eruptions at different times in the earliest stages of life. That's why we also recommend bringing your child in once they reach the age of one. Even if no teeth are visible, we still want to make sure that no problems are present with their oral health.
How long does a dental checkup take?
It really depends on what your specific dental needs are, but we try not to take any longer than 45 minutes to an hour. This provides an ample amount of time to examine your mouth for current concerns, look over your X-rays, and have one of our hygienists perform a detailed cleaning. Of course, we also want to make sure that you're given the attention you need to discuss future treatments or learn more about taking better care of your oral health in between visits.
Can I remove tartar on my own?
Tartar, the more calcified form of dental plaque, cannot generally be removed on your own, at least not safely. Only a trained dental professional, like a hygienist, can safely break down tartar from the teeth and gums. This is just another reason why it's so important to maintain regular brushing and flossing as it's the best way to remove plaque before it turns into tartar.
What's the best oral care product?
The right toothpaste, toothbrush, floss or other oral care product for you really depends on your needs and preferences. With that said, we do recommend a product that contains fluoride, an essential mineral for preventing cavities. In some cases, we may recommend oral care products for those who suffer from teeth sensitivity or allergies to certain ingredients in products like toothpastes. We may also suggest a prescription-strength product if over-the-counter options do not give you the results you're looking for.