Meet Our Dental Team
The family-like atmosphere here at Parkside Dental is largely thanks to our wonderful team. Behind their kind smiles is a group of highly-trained, experienced, and dedicated dental professionals, each one committed to making sure our patients have a smooth and stress-free experience from check-in to checkout. They'll help you feel right at home and make it easier than ever to get the smile you've always desired. Read on below to learn more about our fantastic team!
Lisa, Dental Assistant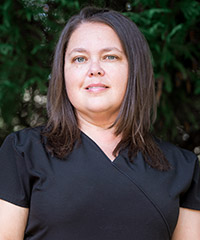 Lisa has been working in this practice for nearly 15 years now, and she loves seeing and meeting new people through her position. She earned her education from Spartanburg Community College and is certified in CPR, first aid, OSHA, and nitrous oxide.
Originally from Inman, Lisa's family consists of her two sons, her two daughters, her two dogs Ladybird and Nala, and her cat Zelda. One thing she especially enjoys about her occupation is getting to work with the elderly.
Donna, Registered Dental Hygienist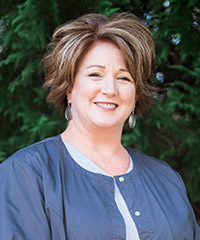 Donna's career in dentistry spans three decades so far, with almost half of them spent right here at our office. Originally from Spartanburg, she attended Spartanburg Community College and Midlands Technical College for her education. She greatly enjoys providing quality service to every patient in need!
Donna and her husband of nearly 30 years have two grown children named Natalie and Davis. She enjoys spending quality time with family and friends outside of work, as well as keeping up with Clemson football and going to the beach.
Donna C., Front Office Coordinator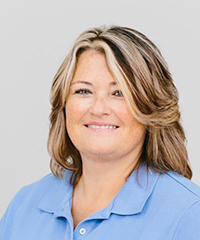 Donna studied dental assisting at A-B Tech and has undergone plenty of continuing education in the following years to further expand her skills, including training in CEREC. Today, she's been working in this field for over 15 years! She loves the team members here at Parkside Dental, as well as the awesome patients.
Donna currently lives in Shelby with her future husband Chris, her daughter Hannah, and her stepson Sam. She also has a grown son named Bobby, a daughter-in-law named Kayla, and two granddaughters named Starr and Isabelle. The last members of her family are three dogs and a cat that she loves very dearly. Outside of working hours, her favorite hobbies are camping, swimming, going to the beach, and hanging out with loved ones. Her big dream for the future is to travel around the USA with Chris, the dogs, and a camper once they've retired. She'd love to see every state!
Maci, Dental Hygienist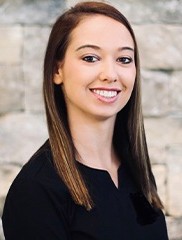 Maci has been working in the dental world for nearly five years so far. Originally from Forest City, she studied at Greenville Technical College. Today, what she enjoys most about her position is getting to meet so many interesting new patients!
Maci and her husband Lance have two dogs at home – a German Shepherd named Ace and a miniature Dachshund named Molly. When she isn't busy caring for teeth, you can typically find her doing just about anything outdoors.