Tooth Extractions – Landrum, SC
Protect Your Oral Health with Safe Tooth Removal
While Dr. Moneyhun avoids tooth extractions as the first options for treatment, there are some instances where an extraction is the most effective step moving forward. Before doing so, he makes sure to consider all other restorative treatments, such as dental crowns and root canal therapy. In the event that you do need an extraction, he'll explain all the steps of treatment, how to manage your aftercare, and more, so don't be afraid if you're told you need treatment. Call his office today to get your next appointment scheduled!
Why Choose Parkside Dental for Tooth Extractions?
Same-Day Appointments Available for Emergencies
Advanced Digital X-Ray Technology
Friendly Dentist and Team Members
Reasons Why You May Need a Tooth Extraction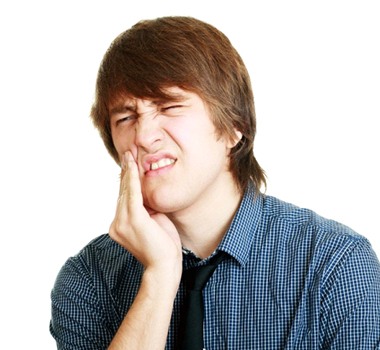 While tooth extractions are not typically common, there are many reasons why treatment may be needed. For example, if your mouth becomes crowded by too many teeth or Dr. Moneyhun notices that additional teeth are set to erupt, he may recommend extraction to help you prepare. However, the more common reason for extraction is because of an infection, risk for an infection, or severe damage to a tooth via decay or physical injury. While Dr. Moneyhun can handle many instances where extraction is needed, he may refer your treatment out depending on the circumstances.
How the Procedure Works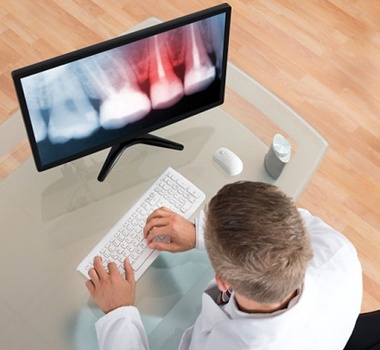 Prior to treatment, Dr. Moneyhun will administer a small amount of local anesthetic to the tooth and the surrounding tissue. This ensures that your treatment is as comfortable as possible. If the tooth is easily visible, he can gently rock it back and forth using a dental elevator, then remove it from the jaw. He'll then ask you to bite down onto a gauze pad to begin the healing process of the socket.
If the tooth is impacted, or trapped underneath existing gum tissue, he'll create a very small incision in your gum tissue, then begin gently breaking the tooth apart into small pieces so they can be removed that way. He'll then close the gum tissue with sutures and go over the next steps for post-operative care.
Post-Operative Tips to Know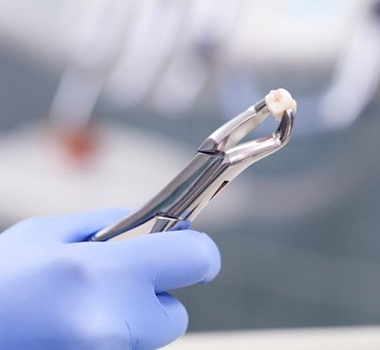 Recovery for your extraction will typically take a few days. During this healing period, it is very important that you do the following:
Get plenty of rest
Take painkillers as prescribed by Dr. Moneyhun
Replace your gauze pad before it becomes soaked with blood, or once every three to four hours.
Use a cold compress for 10 minutes at a time to reduce facial swelling
Do not rinse your mouth out or forcefully spit for the first 24 hours after treatment. Do not drink from a straw either.
Do not smoke as this can inhibit healing.
After 24 hours, rinse your mouth out with a solution made from one half teaspoon of salt and 8 ounces of warm water.
Keep your head elevated when lying down to promote healing.
Stick to a soft diet of soup, pudding, yogurt, applesauce, and other foods that do not require much chewing for the first 24 hours after treatment.
Brush and floss normally and brush your tongue. Avoid touching the extraction site during oral care.
Understanding the Cost of Tooth Extractions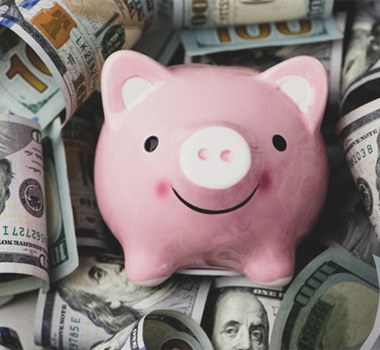 A tooth extraction is never the first choice of your dentist, but sometimes the procedure is necessary to preserve the health of the rest of your smile. If you have been told that you need to have one or more teeth extracted, you may be wondering how much you can expect the procedure to cost. Here are some things to take into consideration.
Factors That Can Affect Tooth Extraction Cost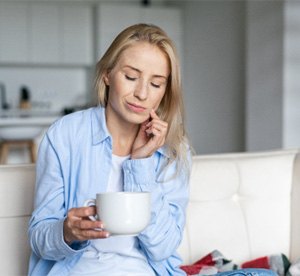 It is very difficult to determine the exact cost of tooth extractions until we've completed a thorough examination to identify the root of the issue. During your appointment, we will need to take a look to find out precisely what needs to be done. Here are some factors that need to be considered to determine the cost:
Location: The type and location of your tooth will influence the cost of your procedure.
Quantity of Teeth: The more teeth that you are having extracted, the more the treatment is likely to cost.
Complexity: Some cases are much more complex than others, and this will influence the price. For instance, an impacted tooth extraction tends to cost more than a simple extraction.
Does Dental Insurance Cover Tooth Extractions?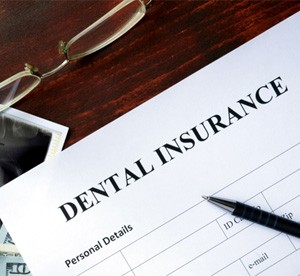 It's common for dental insurance to cover about half of the cost of a tooth extraction once your annual deductible has been met. However, there are sometimes limits in place to cover only up to a certain number of teeth, or a waiting period before your coverage will kick in. Since every plan is different, it is a good idea to check in with your dental insurance provider ahead of time. No one wants to deal with any unnecessary surprises on their bill. We welcome and accept all PPO dental insurance plans, and we'll even file the claim for you to save you from all that paperwork.
Other Options for Making Tooth Extractions Affordable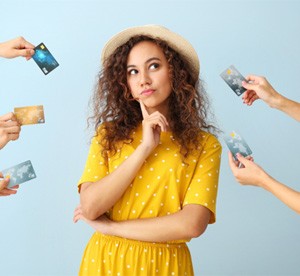 If you don't have dental insurance, this doesn't necessarily mean that you'll be left completely on your own. We work with CareCredit – a third-party financing company that can split the cost of your treatment into manageable monthly installments with little-to-no interest. Talk to one of our friendly team members to learn more.
To find out exactly how much you can expect your tooth extraction to cost, give us a call to schedule an appointment. We are eager to help restore your smile to health!
Tooth Extractions FAQs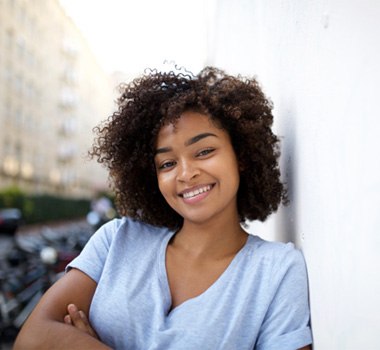 If you're ready to get rid of teeth that are causing you discomfort or troubles, then you'll want to consider getting tooth extractions in Landrum. Before committing to a procedure, however, you'll likely want to know exactly what you can expect from the treatment. Our team at Parkside Dental is happy to walk you through the process as well as answer any concerns during your appointment. We've also gathered some of the most common questions asked about tooth extractions below to help you get started. Read on or give us a call to learn more today!
How Can I Prepare for a Tooth Extraction?
Preparing for your procedure is just as essential as how you care for your oral health afterward. Before your treatment, our team will inform you of the steps you'll need to take in advance, such as what you should eat ahead of your appointment, what you might bring with you, and if you'll require prescribed pain relievers. Since we'll be administering local anesthetics for your oral surgery, you'll need to plan for a friend or family member to take you to and from your visit.
How Long Does It Take to Recover from a Tooth Extraction?
Every person's recovery process will be different from each other, so the timeframe can vary depending on your situation. We generally recommend patients spend at least 48-72 hours of rest once their tooth extraction is completed. This is to allow the blood clot around the surgical site to form properly. Once it's finished, you may be able to continue practicing typical daily physical activities. You may experience mild swelling, discomfort, or intermittent bleeding for about a week afterward, which is normal. The soft oral tissues should take somewhere between three to four weeks to completely heal.
How Long Can I Postpone a Tooth Extraction?
While many people aren't thrilled to undergo a tooth extraction, this treatment may be necessary if your dentist recommends that you need one. You may be at risk of other serious oral complications, and removing the tooth may be the only viable solution for preventing them and preserving the rest of your smile. The longer you hold off on receiving the procedure, the more vulnerable you become to oral health issues later on. Don't hesitate to get the treatment you need to protect your smile, and we'll be sure to keep you comfortable and safe during your procedure!
Do I Need to Replace a Tooth After Having It Extracted?
Other than your wisdom teeth (if you have any), it's important that you replace the extracted pearly whites. Even if it's a back tooth that no one ever sees, your remaining ones can begin to move out of place to fill in the gap. This can cause them to become crooked and ruin your bite in the long run. Since there'll be a lack of stimulation in your jawbone, your facial structure can begin to shrink away and increase the chance of further tooth loss. The space left behind can also potentially accumulate bacteria and plaque, which can put you at risk of issues like cavities, periodontal disease, and oral infections. For this reason, you should consider tooth replacement options after an extraction, such as dentures or dental implants.