Veneers – Landrum, SC
Rejuvenate Your Smile and Your Outlook
Dental veneers are a very popular cosmetic dentistry procedure, and it's no wonder why. After only two appointments, you can have a perfect smile. Veneers cover cosmetically flawed teeth. So, where there used to be chips, cracks, and fractures, you can now have white, well-formed, and perfectly straight teeth. Call to schedule a consultation so we can show you how dental veneers in Landrum can rejuvenate your smile and your outlook!
What are Dental Veneers?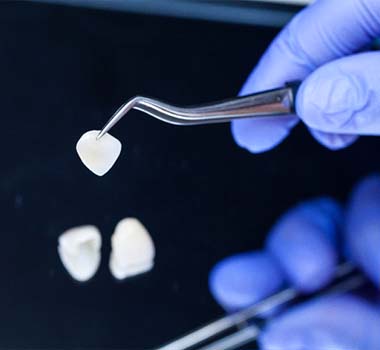 Veneers are thin shells of porcelain that are affixed to the front surface of the teeth to cover up cosmetic blemishes and imperfections. The dental porcelain that is used looks just like natural tooth enamel, so no one will be able to tell that they aren't part of your natural teeth. Dr. Moneyhun will build a customized treatment plan to ensure your veneers are the exact size, shape, and color that suites you best!
The Process of Getting Veneers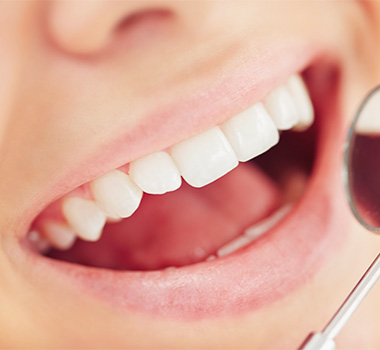 Having veneers placed usually requires only two appointments. At the first visit, Dr. Moneyhun removes a thin layer of enamel from your teeth. It's a small amount but can make all the difference in the way your veneers fit, allowing them to lay evenly with your other teeth and not appear too large. After this step, we take impressions of your teeth and make temporary acrylic veneers for you to wear while our cosmetic dental lab handcrafts the permanent veneers. In a couple of weeks, the dental lab sends your veneers to our office. Each one is checked, and then the veneers are permanently bonded to your prepared teeth.
What Are the Benefits of Porcelain Veneers?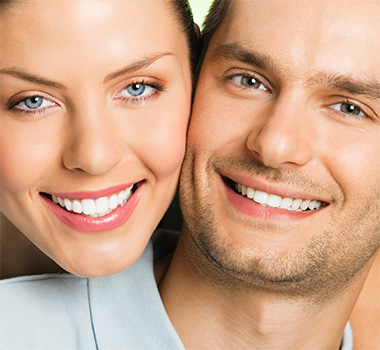 Veneers are individually crafted for each patient, so it is almost impossible to distinguish between a veneer and a natural tooth. But unlike natural teeth, custom-made veneers resist coffee, tea and even nicotine stains, because they are made of nearly impenetrable dental materials.
Having veneers requires altering only a minimal amount of tooth structure. A dental crown, on the other hand, means that a larger portion of tooth must be removed.
Finally, for teeth that resist whitening, veneers make even the darkest teeth appear white, and they may also be recommended to quickly fix minor twists, overlaps, and small gaps between teeth.
Who Is a Good Candidate for Veneers?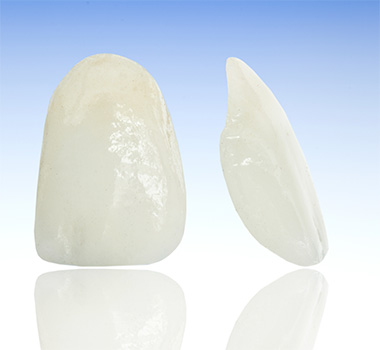 If you currently enjoy good oral health and are only concerned about the appearance of your teeth, then chances are you'd make a good candidate for veneers. But to know for sure, please schedule a consultation with Dr. Moneyhun. Before any cosmetic treatment, he will need to ensure that your teeth and gums are in good condition. Problems such as tooth decay or periodontal disease must be addressed before beginning the process to place dental veneers.
Understanding the Cost of Veneers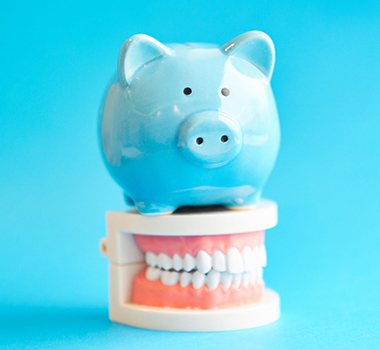 In most cases, dental insurance does not cover cosmetic dentistry, such as veneers. However, that doesn't mean that you can't make veneers in Landrum affordable! If you're interested in breaking up the cost of your treatment into smaller monthly payments, you'll be happy to hear that we accept third party financing through CareCredit, a healthcare credit card that allows you to cover the cost of cosmetic dentistry. Plus, improving your smile with veneers is truly an investment in your confidence and quality of life!
Cost VS Cosmetic Dentistry: What's Right for Me?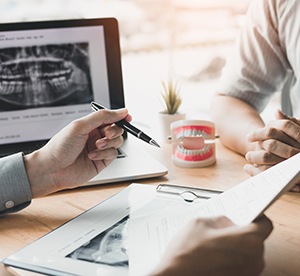 At Parkside Dental, we're proud to offer several types of cosmetic services that can accomplish different things at different price points. Before committing to veneers, it's important to consider your other options as well:
Teeth Whitening – Our at-home teeth whitening kits are one of our most popular services. This simple and cost-effective treatment has the potential to brighten your smile by 6-8 shades! However, it only addresses tooth color, not shape or position.
Direct Bonding – Dental bonding is another popular choice because it is both cost-effective and versatile. This tooth-colored composite resin can correct chips, cracks, gaps, stains, and all manner of other dental imperfections. Unfortunately, it can only be used for minor issues and will need to be redone every few years.
Veneers – Veneers are one of the more expensive cosmetic treatments, but they are by far the easiest and most comprehensive solutions. They have to ability to transform every aspect of your smile all at once, including its size, shape, color, and position, in as little as two quick and easy appointments.
How to Make Veneers Affordable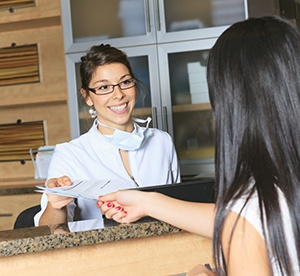 As a cosmetic treatment, veneers are not typically covered by dental insurance. However, this doesn't mean that they can't be affordable! We're proud to partner with the third-party financing company CareCredit. Qualifying patients can choose a low- to no-interest payment plan that fits into their monthly budget. This way, patients can get veneers right away and pay for them gradually over time.
Veneers are a worthwhile investment in your self-confidence and public image, but they also have the potential to last many years. To find out exactly how much veneers cost in Landrum for your unique smile, visit us for a consultation! We'll evaluate you and give you and honest estimate about what you can expect to pay and review all your financial options.
Veneer FAQs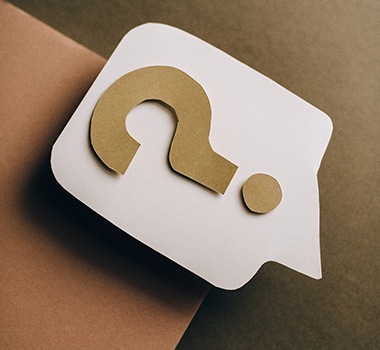 Veneers in Landrum are a great investment to achieve the smile of your dreams; however, it's normal to have a few apprehensions. Don't worry, Dr. Moneyhun will explain everything to feel confident about transforming your teeth. To help calm your nerves, here are the answers to a few frequently asked questions.
Are veneers permanent?
Unfortunately, veneers aren't permanent. Although they are more durable than ever, they will eventually need to be replaced. However, they aren't considered reversible because your cosmetic dentist in Landrum, Dr. Moneyhun, will have to remove a small amount of enamel during the bonding process. Since your enamel can't regenerate, your teeth must always be covered by veneers or crowns. Thankfully, you don't need to worry about replacing your veneers often. They can last for a decade or longer with the right aftercare, like maintaining your oral hygiene.
How many veneers will I need?
The overall goal of the procedure is to enhance your smile in its entirety, so you will likely need more than one veneer. While it's possible to attach a veneer to a single tooth, such as to fix a chip, Dr. Moneyhun often recommends applying them to the teeth most visible when smiling. Since every case differs, some patients may need 6 to 8 veneers while others may require 10 to 12. After examining your mouth and learning more about your goals, Dr. Moneyhun will determine how many you'll need during your consultation to achieve the results you want.
Can you whiten veneers?
Whitening treatments are more effective than ever, but they won't have any effect on stained veneers. Modern veneers are made of porcelain, so it's unlikely they will discolor because the material is stain-resistant. Damage to the veneers or discoloration of the underlying teeth can cause your restorations to look stained. If this occurs, your veneers may need shaded or replaced. It's not uncommon for Dr. Moneyhun to suggest a whitening treatment before getting your veneers to achieve vibrant, lasting results.
Do veneers feel natural?
Your veneers are custom crafted from porcelain. They will feel sleek and smooth when running your tongue over their surfaces. Many patients report they feel completely natural in their mouths to the point they don't even notice them when eating or speaking. By removing some enamel, your veneers will sit flush on your teeth. You won't have to worry about any uncomfortable ledges. Within just a few days, you may even forget your veneers aren't part of your natural smile.