Cosmetic Dentistry – Landrum, SC
Get the Beautiful Smile You Deserve
When you see your smile in the mirror, how does it make you feel? Confident or self-conscious? If you feel held back by noticeable stains, chips, cracks, or gaps, our cosmetic services may be exactly what you need to make any imperfection a problem of the past. Using the treatments listed below and his artistic eye, Dr. Moneyhun can easily turn your dream smile into a reality, often in just one or two appointments. If you're ready to start getting the bright and beautiful smile you've always wanted, contact us today to schedule a consultation.
Why Choose Parkside Dental for Cosmetic Dentistry?
---
Able to improve health & aesthetics at the same time
Treatments customized to patient specifications
Designed to look great & last a lifetime
Porcelain Veneers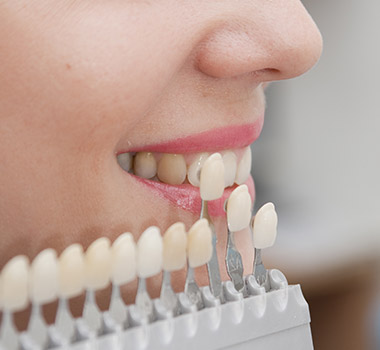 If you've ever watched a movie or turned on the TV, you've definitely seen porcelain veneers. They are extremely thin ceramic coverings designed to look like flawless white enamel, and they can be fitted directly over the front of the teeth to mask a wide variety of flaws. They are pretty much standard for everyone in Hollywood! In just two appointments, Dr. Moneyhun can use them to make stains, chips, cracks, and gaps disappear behind a pristine white smile.
Learn More About Porcelain Veneers
Metal-Free Dental Crowns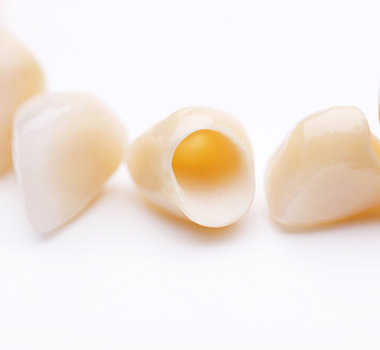 We're often tasked with repairing teeth that show prominently in the smile, and in these delicate situations, we know that strength and beauty are of equal importance. With metal-free crowns, we're able to give our patients the best of both. Milled from 100% dental porcelain, these crowns can be shaped and shaded to perfectly mimic the appearance of a real tooth, even down to enamel's slight translucency. The end result is dental work that looks nothing like dental work!
Dental Bonding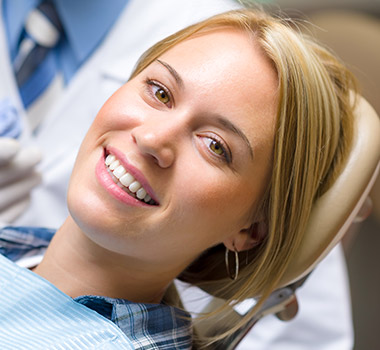 If you're looking for a quick fix for an annoying stain or chip in your smile, then direct bonding is the ideal solution. Dr. Moneyhun will apply a color-matched composite resin to your tooth and sculpt it to look like a regular part of the enamel, hiding any imperfection along the way. The procedure itself is extremely quick (usually taking less than an hour), painless, and the results can be trusted to last for up to 10 years.
At-Home Teeth Whitening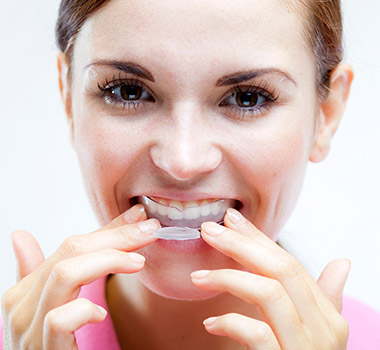 Want to get rid of those annoying coffee, wine, or tobacco stains? If so, we can provide you with a set of mouth trays custom-designed to fit your smile as well as a bleaching gel much stronger than anything you'll find at the store or online. Simply use our kit daily for about two weeks while you're surfing the web or binging your favorite show, and your smile will easily become 6-8 shades whiter!
Learn More About Teeth Whitening
Cosmetic Dentistry FAQs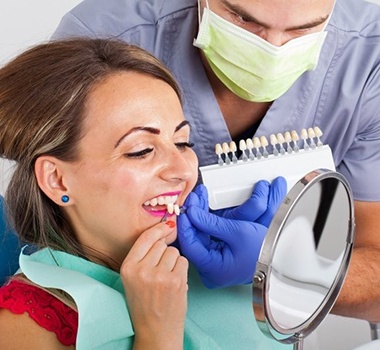 Maybe you're considering investing in a cosmetic dentistry treatment, but you feel like you need to learn a bit more about the process first. In addition to the information already laid out on this page, we've decided to take the time to answer some frequently asked questions about cosmetic dentistry down below. For the answers to any questions that aren't on this page, just give us a call and ask!
Am I Too Old for Cosmetic Dentistry?
Thanks to advancement in modern technology and medicine, today's seniors are living more active lifestyles than ever before. Whether you're preparing for a job interview or plunging back into the dating scene, it never hurts to have a beautiful smile. Fortunately, cosmetic dentistry has no upper age limit. You're never too old to get your teeth whitened or conceal other aesthetic imperfections with treatments like porcelain veneers. No matter your age, we encourage you to schedule a cosmetic consultation with us to find out which treatment would make you look and feel your best.
Can My Teenager Benefit from Cosmetic Dentistry?
While we typically don't recommend cosmetic procedures for children, teens and young adults may make great candidates for some of these treatments. In this age of social media, teens are incredibly conscious of their image, and that includes their smile. Teeth whitening is by far our most popular cosmetic service among teens. We can also offer porcelain veneers to correct more stubborn stains as well as structural flaws like cracks or chips. Dental bonding can be used as a more conservative way to address these issues.
Does It Hurt to Get Cosmetic Dental Work Done?
When preparing your teeth to receive restorations like veneers or crowns, we'll make sure to numb your mouth beforehand so that you don't feel any pain. In most cases, dental bonding and teeth whitening don't even require the application of a local anesthetic. It's worth mentioning that while many store-bought teeth whitening products cause sensitivity or soft tissue irritation, our treatment is designed with your comfort in mind. You shouldn't experience either of these discomforts while using our custom-made trays and bleaching gel.
How Much Does Cosmetic Dentistry Cost?
Because each patient and each cosmetic service is different, there is no set cost of getting cosmetic dental work done. Treatments that last longer, such as veneers, tend to cost more than others, like teeth whitening or bonding.
Although most dental insurance companies won't cover the cost of cosmetic dentistry, it's always worth checking your individual plan. In some cases, cosmetic treatment, like crowns, can overlap with restorative dentistry. If this happens, your insurance company may cover up to 80% of the cost. Ultimately, the only way to know how much your treatment will cost is by scheduling a consultation with Dr. Moneyhun.