Dental Implants – Landrum, SC
Reclaim Your Smile for a Lifetime
Dental implants are truly unique in the world of dentistry. Unlike traditional dentures and bridges, they actually replace both portions of a missing tooth above and below the gum line. A titanium "root" is placed directly into the jawbone, and this is used to support any number of restorations to bring back the teeth. The end result is something that looks and functions just like a real tooth, and now, you can get this state-of-the-art treatment right here at Parkside Dental. To learn more about dental implants in Landrum and how they could rebuild your smile, contact us today to schedule a consultation.
Why Choose Parkside Dental for Dental Implants?
---
Partnered with the Best Local Dental Implant Specialists
Replacement Teeth Fully Customized for Each Patient
Affordable Financing Available
What Are Dental Implants?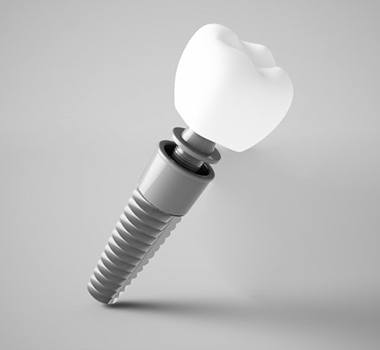 A dental implant is a small titanium cylinder that serves as a prosthetic tooth root. Dr. Moneyhun partners with the best oral surgeons in the Landrum area, who place the implants into patients' jawbones. As the bone heals after the surgery, it gradually fuses with the implant. Once that fusion process, known as osseointegration, is complete, Dr. Moneyhun designs a restoration to go on top of the implant and replace the visible portion of the lost tooth. Each of these restorations (which can be a crown, bridge, or denture) is custom-made to work with a patient's oral structures and provide a natural appearance.
Because they are the only option to replace missing teeth from the root up, dental implants feel and function more like your original teeth than any other solution. They're also much sturdier and last significantly longer than alternatives. That's why Dr. Moneyhun typically recommends dental implants for most eligible patients with missing teeth.
How Dental Implants Work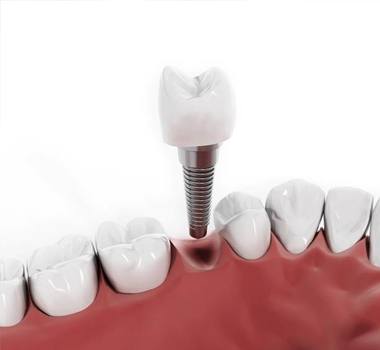 The long-term success and realistic outcome of dental implants is due to the unique process used to replace both the root and crown of a tooth. Your treatment consists of multiple phases, each of which is vital to ensuring the overall success of your new smile. We take the time to carefully explain each stage, so you can head into your treatment feeling confident about your decision.
Consulting & Planning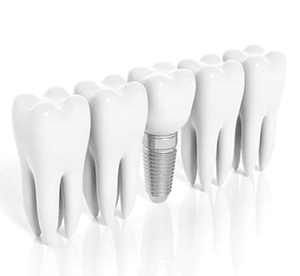 In most cases, if you have missing teeth and good oral and general health, you are a candidate for dental implants; however, you still require a consultation with your dentist in Landrum. Besides a visual exam, we also take diagnostic images and a CT scan to assess your oral structures. These images are also necessary to determine the ideal location for the placement of your posts. In some cases, we may recommend you undergo additional procedures before having your posts placed, like bone grafting.
Dental Implant Placement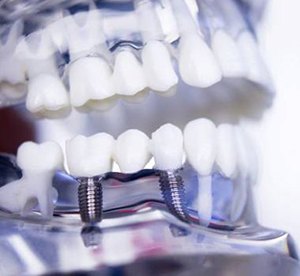 The first stage of treatment involves surgically placing implant posts into your jawbone to replace the roots of your teeth. The number of posts needed varies depending on how many teeth you are replacing. Your oral surgeon opens your gum tissue to expose your jawbone. A small hole is drilled into it for each post. Your gum tissue is sutured closed and the healing process begins. Over the next several weeks, your jawbone fuses to the posts to create a secure foundation for your new smile.
Abutments & Restorations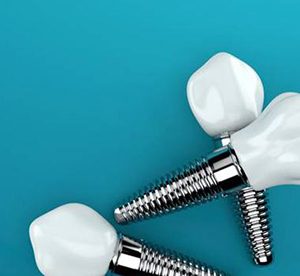 After your jawbone has healed, you need a second minor surgery to attach abutments to your posts. These act as connector pieces to hold your restorations to your dental implants. A couple of weeks after your abutments are placed, an impression of your mouth is taken to create your custom-made restorations. They are carefully crafted to mimic your real teeth to create natural-looking results.
Benefits of Dental Implants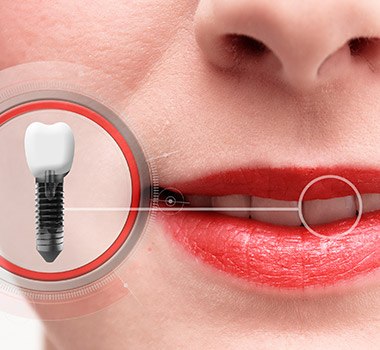 Dental implants have quickly become one of the most popular dental treatments available – over 500,000 people are getting them every year. Surgically placed in the jawbone, dental implants offer the only comprehensive tooth replacement solution, providing you with advantages that you won't be able to enjoy with traditional options like dentures and bridges. With the ability to dramatically improve your confidence, health, and overall quality of life, this treatment is truly amazing. Read on to learn more about the benefits of dental implants in Landrum below!
Day-to-Day Benefits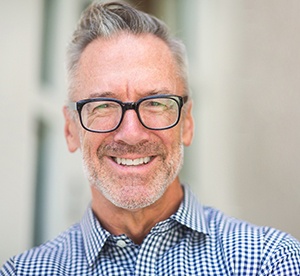 Stability: Because dental implants are firmly rooted within the jawbone, this makes them much more stable than other traditional replacements. This means a patient is able to eat and speak freely without having to worry about their restoration breaking or falling out.
Lifelike appearance: Implants are usually topped with 100% porcelain restorations, meaning they are not only extremely strong, but natural-looking as well. Once the procedure is over, only you and your dentist will know that a tooth isn't real.
Oral healthcare: Maintaining replacements like dentures can be time-consuming and difficult to keep up with. However, dental implants can be cared for like your natural teeth. In some cases, your implant dentist in Landrum may recommend special tools like an interdental brush to help keep them clean but brushing and flossing is usually enough to keep your implants healthy.
Health Benefits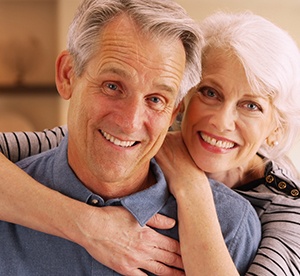 Bone health: Once in place, dental implants in Landrum stimulate and encourage the growth of new healthy bone in the area, which prevents bone deterioration from tooth loss and helps maintain the overall shape of your face. Plus, it protects the remaining teeth you have by providing them with a healthy bone.
Dental health: Without replacing missing teeth, the rest of your smile can drift out of alignment. That's because your teeth use each other as supports – once one tooth is lost, it's possible for the rest to shift. However, dental implants will support surrounding teeth to keep your grin straight.
Overall health: Research shows that people who lost 5 or more teeth by the time they reach 65 were more likely to suffer from diabetes, cardiovascular disease, and osteoporosis.
Long-Term Benefits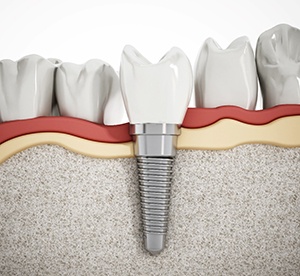 Success rate: One of the reasons why dental implants are so popular is their predictability. Dental implants have a success rate of 95% even after 10 years.
Durability: Thanks to the quality of the materials used with implants, they are extremely durable. With regular brushing, flossing, and dental appointments, implants can easily be expected to last for 30 years or more, saving a patient from the periodic maintenance and retreatments necessary with regular bridges and dentures.
Cost: According to the NCBI, dental implants actually cost less than other options over time. This is for many reasons, including fewer dental visits and tooth replacements. They also lower your risk of gum disease, which allows patients to spend at least 10% to 40% less on their dental care.
Who Dental Implants Can Help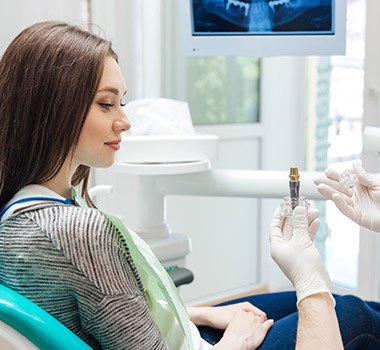 Dental implants can be used to effectively replace any number of teeth based on a patient's needs. When you come to see Dr. Moneyhun for a consultation, he can help you choose from among the following restorative options:
Missing One Tooth
An all-porcelain dental crown can be attached directly to an implant root using a small connector called an abutment. This new tooth will be able to stand on its own without the support of the surrounding teeth, meaning they won't have to be altered to provide stability, better preserving a patient's natural smile.
Missing Multiple Teeth
For patients missing three or more teeth in a row, rather than replacing each one with an individual implant, two can be placed on either side of the gap and used to support a strong and reliable bridge. Compared to regular bridges, implant bridges look more natural, fit better, and can be trusted to last longer as well.
Missing All Teeth
Using a few strategically placed implants, we can anchor a full or partial denture directly to the jawbone, giving it a hold and security that a traditional removable prosthetic simply can't match. Implant dentures also have another benefit: bite strength. Regular dentures usually only restore around 20% of the bite, while implant dentures can often bring back about 70%, enabling a patient to enjoy a wider variety of foods with ease.
Understanding the Cost of Dental Implants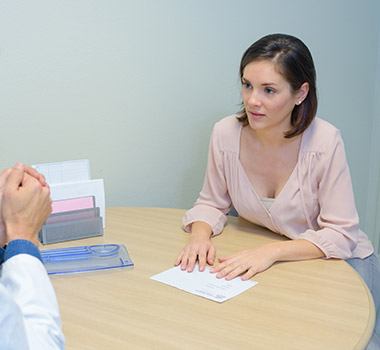 Because dental implants are able to help patients with varying degrees of tooth loss, the overall cost of the procedure can be quite different from patient to patient. Factors such as how many teeth a patient wants to be replaced, where they are located in the mouth, and what kind of restoration is used can all make the treatment more or less expensive.
While it's true that implant restorations tend to cost more upfront than other tooth replacements, they are actually the most cost-effective option long-term thanks to their durability. Regular bridges and dentures typically need to be completely redone every 7-10 years, multiplying their costs, while implants can often last for 30 years or more, making them just a onetime expense for many patients.
Types of Dental Implants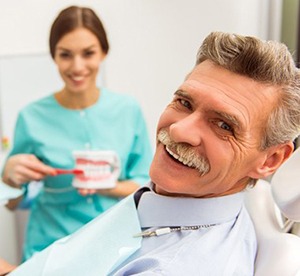 Dental implants can be made of various materials, all of which come with a different price. However, a primary factor in the cost of your treatment is the number of implants you're receiving, which will affect the type of restoration you'll get. A single missing tooth can be replaced with just one implant post and a dental crown on top. For several consecutive missing teeth, implants can be placed at either end of your gap, with a dental bridge suspended in between them. If you're missing all your teeth on your top and/or bottom arch, four to eight implants per jaw can be placed to provide enough support for a full denture.
It should go without saying that the more implant posts you require, the higher your cost of treatment will be.
What Are the Stages of Dental Implant Treatment?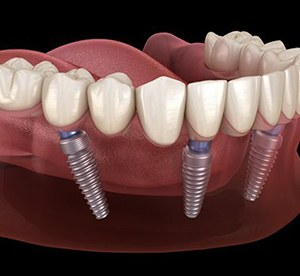 We don't expect you to pay for the entire treatment at once. Because the dental implant process involves multiple appointments, your payment can be broken up into more manageable portions. Some of the stages you may experience, which each incur their own unique cost, include:
Initial consultation
Preliminary procedures like a tooth extraction, bone graft, or sinus lift
Dental implant placement surgery
Surgery to place the abutment
Installation of the final restoration
Are Dental Implants Worth the Investment?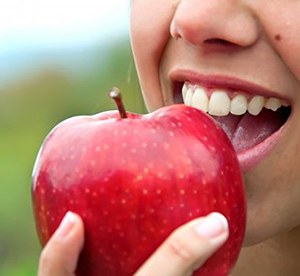 Absolutely! Traditional solutions to tooth loss have to be repaired or replaced every few years. Over the years, this can lead to a lot of time spent in the dental chair as well as a lot of money spent on replacements. It may even end up costing you more than the initial cost of implants!
By contrast, dental implants are designed to last for 30+ years. With proper care and maintenance, they could even last for the rest of your life! Not to mention, they improve your oral health by promoting jawbone growth, preventing your remaining teeth from shifting, and decreasing your risk for additional tooth loss. Most of our dental implant patients have stated that this treatment is definitely worth the price.
Does My Dental Insurance Cover Dental Implants?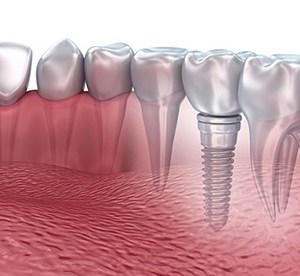 While many dental insurance companies see implants as a purely cosmetic procedure, more and more carriers are starting to cover the cost of implants. However, don't automatically expect coverage without contacting your insurance company first. If you need help getting in contact with them, our team is more than happy to assist you. We can also maximize any benefits you may qualify for and file your claims on your behalf.
Dental Implant FAQs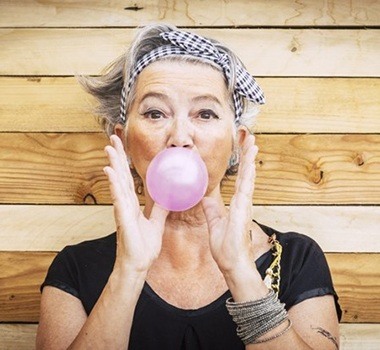 Do you still have questions about getting dental implants in Landrum? To help you make the best decision for your oral health and wellness, we've included some of the most common questions we receive about this procedure. If you don't see your question below, you can always call our office and ask us over the phone!
Is dental implant surgery painful?
Many patients, especially our ones who haven't had an oral surgery before, get worried about what to expect during their procedure. Most are relieved to learn that before the process even begins, the oral surgeon will administer a local anesthetic to the area to make sure that you don't feel an ounce of pain.
Our team will also walk you through the surgical process during your initial consultation, so you know exactly what to expect. This typically helps our patients ease any lingering anxiety leading up to their appointment with the oral surgeon.
How long does the dental implant process take?
Every dental implant procedure is customized to each unique patient's needs, including your budget, how many teeth you need to have replaced, and what type of restoration you require. In order to iron out all of these details and provide you with an accurate timeline, we'll first need to conduct an examination of your mouth by taking X-rays and performing a visual inspection. Afterward, we'll create an individual timeline so you know when you can expect to have your completed smile.
On average, dental implant treatments take between six months to a year, because the posts need to fuse with your jawbone through osseointegration. This process takes about six months alone, but it's also what makes this procedure so special and offer countless benefits.
Is there anything that makes me NOT a good dental implant candidate?
Not everyone is a great candidate for dental implants right off the bat. In fact, many patients require preparatory procedures to make sure their mouth is healthy before their dental implants are placed, such as gum disease therapy or bone grafting. During your initial consultation, Dr. Moneyhun will examine your mouth and ask you about your medical history to determine some of the following traits that may not make dental implants the best restorative procedure for you:
Medical condition that impacts your immune system and could prevent the implants from successfully fusing with your jawbone.
Sustained major jawbone loss.
Are unwilling to quit smoking or tobacco use that could result in implant failure.
Currently undergoing certain medical treatments, such as chemotherapy.
Are past your first trimester of pregnancy.
The best way to learn whether dental implants are a great choice for you is to schedule a consultation with a dentist nearby.
How many dental implants will I need?
The number of dental implants that you need to have placed is based on what type of restoration you require. A complete denture can be anchored with anywhere between four and eight implants, a bridge is typically secured with two implants, and a single crown can be placed on top of one implant.