Dental Checkups & Cleanings – Landrum, SC
Keeping All of Your Favorite Smiles Cavity-Free
Your smile is more than just a set of pearly whites. At Parkside Dental, we view it as a gateway to the rest of your body, which is why we prioritize preventive care like checkups and cleanings in Landrum. These regular, six-month visits allow our team to not only keep your oral health on the right track, but also help you avoid serious dental health problems that require costly treatments to address. If it has been longer than six months since you last visited your family dentist, call our office today to schedule a preventive appointment!
Why Choose Parkside Dental for Checkups & Cleanings?
Happy to Treat Patients of All Ages
We Accept All PPO Dental Insurance Plans
Same-Day Emergency Visits Available
Why are Routine Checkups & Cleanings Important?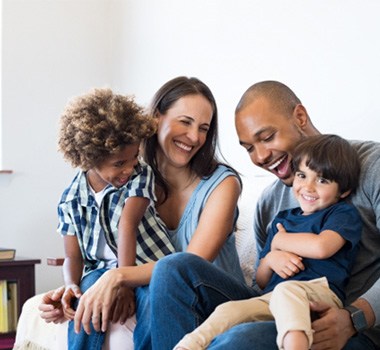 While some people have the mentality that a simple cavity won't wreak havoc on their health, when left unaddressed and undiagnosed, even the smallest issues can impact the rest of your body. At Parkside Dental, we want all of our patients to enjoy smiles that look and feel healthy, and we strive to help everyone who visits us enjoy a full and functional set of natural teeth for their entire lives, although we know that isn't always possible.
At each of your routine checkups and cleanings, Dr. Moneyhun strives to catch the smallest signs of problems, like cavities and even oral sores, and treat and diagnose them as early as possible. In many cases, this allows our patients to need to undergo less extensive dental treatments and avoid emergency situations, including dental infections, missing teeth, and progressed gum disease.
What to Expect During a Dental Checkup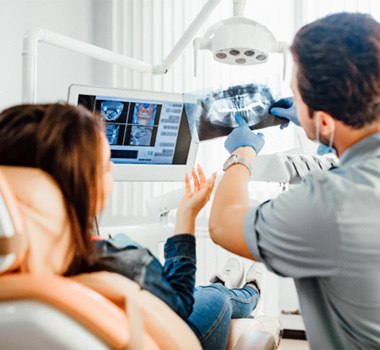 Your comprehensive dental checkup in Landrum will include several different steps:
Review of Your Health: Moneyhun will ask you about anything out of the ordinary you've been experiencing, as well as collect a health history. This will provide us with more insight on what issues you may be at a higher risk of experiencing.
Brief Oral Examination: We'll examine your teeth and gums as well as any existing dental work to make sure your smile is functioning as it should be.
Oral Cancer Screening: During your oral examination, Dr. Moneyhun will also complete an oral cancer screening, examining your soft tissues (like your tongue and gums), as well as your neck and throat for signs of the disease.
X-Rays: Once a year, our team will also capture X-rays of your mouth, allowing Dr. Moneyhun to view the roots of your teeth as well as the area that lies below the gumline.
Treatment Planning: If we spot anything out of the ordinary, we'll develop a treatment plan to resolve the issues.
What to Expect During a Dental Cleaning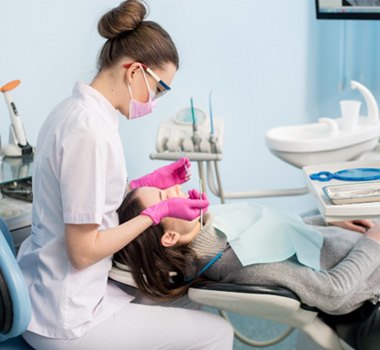 Your dental cleaning will be completed by one of our knowledgeable and experienced dental hygienists at Parkside Dental. They'll clear all plaque and tartar from the surface of your teeth, which will help prevent cavities and gum disease from developing, before polishing and flossing them. We may also recommend a quick fluoride treatment before scheduling your next dental cleaning as well as any appointments for recommended procedures.