Emergency Dentistry – Landrum, SC
In Pain? Need Help? Call Us!
Has your child broken or knocked out one of their teeth? Do you have a bad toothache and need relief right now? If so, you only have to do one thing to get immediate and professional dental care: call Parkside Dental. We're able to accept emergency patients and can even schedule same-day appointments to ensure that people can get what they need and back to their normal lives as quickly as possible.
Why Choose Parkside Dental for Emergency Dentistry?
---
Same-day appointments available for emergency patients
Digital technology used to deliver precise care in less time
Friendly, skilled, & highly-experienced team
Dental Emergencies Due to Accidents or Facial Trauma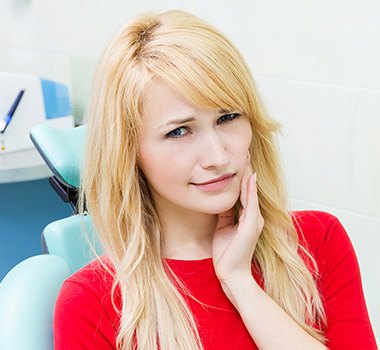 Broken, dislodged, and knocked out teeth can occur due to a number of reasons, such as sports accidents, motor vehicle accidents, or just a clumsy fall at home. In any case, we're able to save even the most severely damaged teeth and bring them back from the brink, just make sure you take the following steps:
Contact Parkside Dental as soon as possible.
Try to recover as much of the tooth as you can.
Rinse off the tooth, but do NOT wipe or dry it off.
Attempt to place the tooth back into its socket until you're able to reach us
If this isn't possible, put the tooth in a container of milk or saltwater. It must remain wet to keep it viable for reattachment.
Dental Emergencies Due to Oral Care Neglect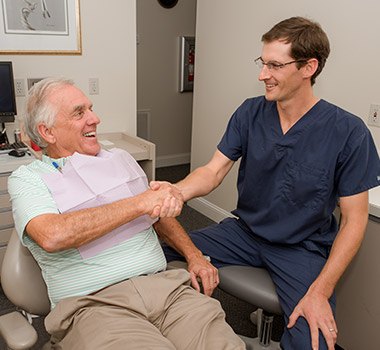 Is one of your teeth hurting like crazy? Is your child complaining about a toothache? If so, take the following steps to get relief right away:
Start by rinsing and flossing around the tooth to dislodge anything (like a stray piece of food) that might be stuck and causing the pain.
If this doesn't help, the pain is likely due to a dental infection, in which case you should contact Parkside Dental.
Until you can make it to our office, you can use a cold compress on the face or an OTC pain reliever to manage any discomfort.
Paramount Experience & Qualifications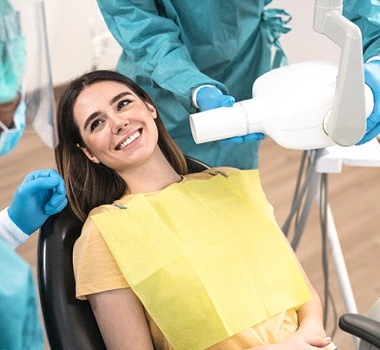 In addition to being a graduate of the Medical University of South Carolina, Dr. Moneyhun is also a member of the American Dental Association, South Carolina Dental Association, Academy of General Dentistry, as well as the Academy of Operative Dentistry. In other words, he has all the training and knowledge needed to handle any emergency situation, plus his calm and friendly demeanor is exactly what patients need during the most stressful situations.
Root Canal Therapy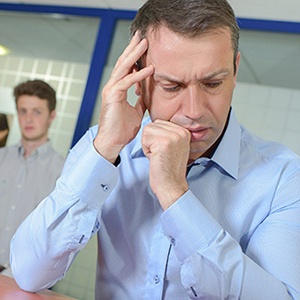 When a single tooth is experiencing quite a bit of pain or sensitivity, the culprit is likely that the dental pulp (the sensitive inner layer of a tooth) has become infected. This can be the result of a longstanding cavity or dental trauma that has cracked the enamel and exposed the pulp to bacteria.
In either case, in order to stop the pain and save the tooth from extraction, Dr. Moneyhun can perform a root canal, in which he'll simply remove the infected pulp, clean the tooth, replace the pulp with a filling material, and then rebuild the enamel using a dental restoration. Thanks to modern-day dental techniques, including local anesthetic, most patients describe feeling little to no pain during this procedure!
Tooth Extractions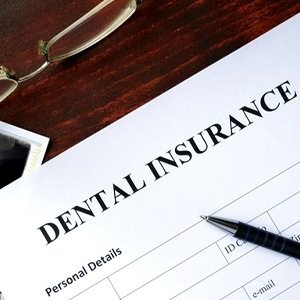 While removing a tooth is never our team's first choice, in certain situations, it's absolutely the best thing we can do for a patient's oral and overall health. We may recommend an extraction if:
A tooth is so decayed that it can't be repaired with a filling or crown
A tooth is too broken to be put back together
Advanced periodontal disease has damaged the bone supporting a tooth
To ensure the comfort of our extraction patients, Dr. Moneyhun always uses a gentle touch and plenty of local anesthetic. Because of this, most patients actually don't feel a thing when their tooth is removed!
Emergency Dentistry FAQs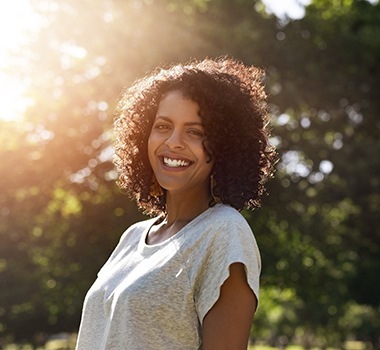 Do you still have questions about how you should handle a dental emergency? The first step you should always take is contact your emergency dentist in Landrum for over-the-phone first-aid guidance and to schedule an appointment. We've also answered some common questions and concerns that we receive from our patients below.
What problems count as dental emergencies?
While some dental situations may cause you discomfort, they may not require urgent attention from a professional. Here's a list of issues that require immediate care from your emergency dentist:
Bleeding gums
Broken or loose permanent teeth
Intense pain and dental sensitivity
Dislodged teeth
Swelling around the mouth
Oral sores that don't heal after two weeks
Loose or damaged fillings or crowns
If you have an issue that's causing you severe discomfort and impacting your ability to focus or sleep, it's likely a sign that you need care as soon as possible. In these cases, contact our office immediately.
When should I visit the ER?
In situations that involve trauma to your face and result in a broken or fractured jaw, deep facial laceration, or any issue that's affecting your ability to breathe or swallow, you may need to visit your local emergency room before coming to our office. These can be life-threatening problems that require immediate medical attention. Once you're stable again, you can contact our office and schedule an appointment to address your dental needs.
Do I need a root canal?
Without evaluating your mouth and reviewing dental X-rays, it's impossible to be able to tell whether you need a root canal. Often times, the most common symptom of a tooth infection that can be treated with this procedure is a toothache, but there's no way to know for sure until we can view the inner chamber of the tooth and see what exactly is causing the pain.
Does dental insurance cover emergency visits?
The only way to know for sure whether your dental insurance will cover an emergency appointment and whatever treatment you require is to come in for an examination. From there, we'll be able to create a plan and check with your insurance provider to see if your benefits will cover the cost. At Parkside Dental, our team will work to maximize your benefits to the best of our abilities. We accept all PPO plans and even offer additional financing through CareCredit if you don't have dental insurance.