May 15, 2019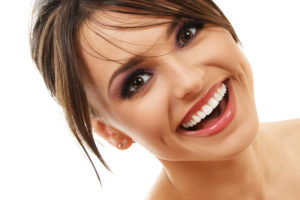 When you're engaged in a conversation with a person, it's inevitable that he or she will notice the appearance of your teeth at some point. That means any stains or discoloration will be as visible as a neon sign. To prevent feeling insecure in such situations, your dentist in Tryon explains what steps to take to maintain your smile aesthetics, and you'll also learn what activities you should avoid. Your mission to achieve and maintain beautifully white teeth starts now!
What Causes Teeth Stains?
One of the keys to protecting your smile is to know what threatens it. For starters, it's best to limit your consumption of highly pigmented foods and beverages like dark sodas, coffee, tea, wine, mustard, ketchup, soy sauce and balsamic dressing.
Another big contributor to troublesome stains is accelerated bacteria growth. Unaddressed, the microorganisms can cause the teeth to turn shades of black or brown as they release corrosive acids.
You're not left helpless, though. There are some steps you can take to standup against the development of stains and discoloration.
How You Can Protect Your Smile
Here are some lifestyle hacks that will prevent any smile blemishes from rearing in the future:
Brush and Floss Regularly – At least twice a day, you should be brushing and flossing your teeth. For maximum protection, though, you can increase your frequency to after every meal. As a general rule of thumb, wait around 30 minutes to prevent compromising your enamel (the hard, outer part of the teeth).
Drink Plenty of Water – In addition to hydrating your body to maintain its proper function, water also helps to flush your mouth of leftover food and beverage particles that could cause bacteria growth and stains.
Keep Mouthwash Handy – When you're on the go, it's not always possible to perform your normal oral hygiene routine. A temporary aid, then, can be to rinse with mouthwash.
The Value of Partnering with Your Dentist
The American Dental Association (ADA) recommends you visit your dentist every six months for preventive care. While you're there, you'll receive a thorough cleaning and examination. Therefore, any stain-causing plaque and tartar buildup can be eradicated.
You'll also have the option of undergoing teeth whitening in Tryon to rejuvenate your smile. It involves your cosmetic dentist providing you with custom, take-home trays and a high-powered whitening gel that will lift the nagging stains.
Then, by implementing the maintenance strategies discussed above, you'll have every piece of the puzzle in place to enjoy your beautiful new smile for years to come!
About the Author
Dr. John Moneyhun earned his dental degree from the Medical University of South Carolina College of Dental Medicine (MUSC). Still driven to learn more, he takes continuing education courses through the prestigious Dawson Academy and Gordon Christensen's Practical Clinical Courses. Dr. Moneyhun helps patients experience smile bliss by providing take-home teeth whitening at Parkside Dental, and he can be reached for more information through his website.
Comments Off

on Your Dentist in Tryon Says Do This to Keep Your Ivories White!
No Comments
No comments yet.
RSS feed for comments on this post.
Sorry, the comment form is closed at this time.