August 9, 2019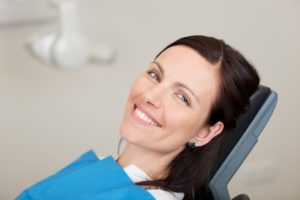 When is the last time you saw your dentist in Landrum? As research continues to show a relationship between oral and overall health, it's more important than ever to visit your dentist. In fact, dental appointments now can prevent you from more expensive and extensive procedures in the future. But when is the best time to go to the dentist? Keep reading to learn the 3 most significant reasons for attending a dental appointment.
Dental Emergencies
There is no better time to visit the dentist than when you're experiencing a dental emergency. Besides the fact that you may be in serious pain, prolonging treatment for an emergency will only lead to more severe consequences. If you're in pain or have experienced a dental injury, contact your dentist right away. They will carefully examine the affected area before recommending the best treatment for your smile.
Sometimes, it may be as easy as prescribing some antibiotics to get rid of infection. Other times, you may need a tooth replaced or even surgery, which is why it's vital to contact your dentist immediately if you're experiencing pain or discomfort. While you're on your way to the dental office, you can use a cold compress to reduce swelling and gauze to stop bleeding. The sooner that you can get to the dental office, the better!
Tooth Replacements
Another reason to visit your dentist is to have a tooth replaced. Even just one missing tooth can cause serious health issues like shifting teeth, bone deterioration, and even tooth loss. When you lose teeth, your jawbone loses some of the stimulation that it once had, which is why it can begin to deteriorate. Your dentist can provide dental implants, which replace your teeth from the roots up, providing your jaw with the necessary stimulation to keep it healthy and strong.
Routine Checkups & Cleanings
While missing routine checkups and cleanings every 6 months don't pose as immediate of a threat as the other reasons, they are just as vital to your overall and oral health. During these appointments, your hygienist will be able to remove plaque and bacteria that couldn't be reached at home.
Then, you'll receive a thorough examination from an expert dentist. They will carefully check your mouth for any warning signs of problems, and they will take X-Rays to detect issues that can't be seen with the naked eye. This is also an opportunity to make sure that you're cancer free. Dentists alone catch around 85% of oral cancers, which is just another reason to visit your dental office.
Are you ready to see your dentist? Now that you know the most important reasons to make an appointment, call your local dental practice to get started on a healthy smile.
Meet the Dentist
Dr. John Moneyhun is committed to getting to know each one of his patients for quality and personalized care. He understands that going to his office may not be your favorite activity, which is why he wants to remind you of a few significant reasons to visit. He currently practices at Parkside Dental, and he can be contacted through his website or by phone at (864) 457-3901.
Comments Off

on When is the Best Time to Visit the Dentist?
No Comments
No comments yet.
RSS feed for comments on this post.
Sorry, the comment form is closed at this time.