February 4, 2022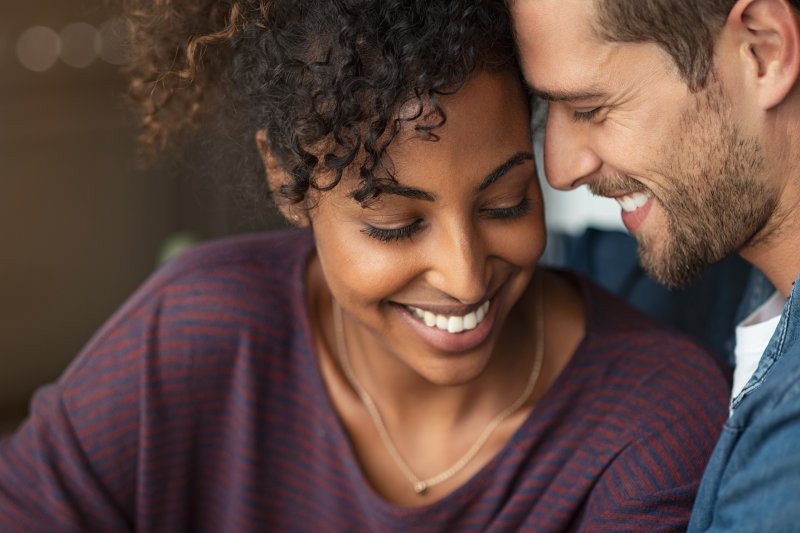 Valentine's Day is around the corner, and you might be looking for ways to impress your crush! Aside from your outfit and smooth talking, you may be surprised to know that a bright smile is key on your first meeting. Read on to learn how you can get teeth whitening in Landrum and why it's important for first impressions.
How Does a Bright Smile Help You Win a Second Date?
When meeting someone new, or especially your crush, the very first greeting you give is your smile. This is also the number one dating dealbreaker, as your pearly whites are also often what your date will remember most about your encounter.
In 2013, a survey conducted by Match.com showed that 58 percent of men and 71 percent of women rated teeth as the most significant asset a date could have. The various reasons for this are all due to the importance of first impressions. Besides the outfits, hair, and manner of speaking, whiter teeth provide insight on a person's character. The brighter your smile is, the more confident, outgoing, and trustworthy you seem. This is both attractive and comforting, and this can increase your chances of another date night.
Ways You Can Whiten Your Teeth for Valentine's Day
Since a bright smile is vital for leaving great first impressions, you'll want to know the various ways you can whiten your teeth. The methods of enhancing your smile include:
Brushing & Flossing: Your first method of keeping your teeth bright is to brush and floss daily. Not only will you be cleaning away debris and particles, but you'll also prevent cavities and gum disease from harming your dental health and appearance.
Professional Teeth Whitening: You may be able to find store-bought whitening solutions, but you'll always get the best results with a professional-grade solution. Your dentist can provide you with a high-strength bleaching formula to brighten your teeth within a couple weeks.
Cosmetic Dental Treatments: These procedures include dental bonding and porcelain veneers, which can whiten your smile as well as restore misshapen, cracked, or broken teeth. If you're looking for a drastic makeover, these options might be for you.
After you've gone through the process of teeth whitening, you'll definitely feel excited to show off your new smile, and your crush will absolutely notice! With your newfound confidence and contagious positivity, your Valentine's Day date might just be one for the books.
About the Author
Dr. John Moneyhun, DMD achieved his Doctor of Dental Medicine at the Medical University of South Carolina, receiving the South Carolina Dental Association award. Using advanced techniques and technology, with a passion for patient care, Dr. Moneyhun provides multiple treatments to enhance your smile! If you want to know how you can whiten your teeth for Valentine's Day, visit his website or call him at (864) 457-3901.
Comments Off

on A Bright Smile Can Help Win You a Second Valentine's Date
No Comments
No comments yet.
RSS feed for comments on this post.
Sorry, the comment form is closed at this time.