May 3, 2022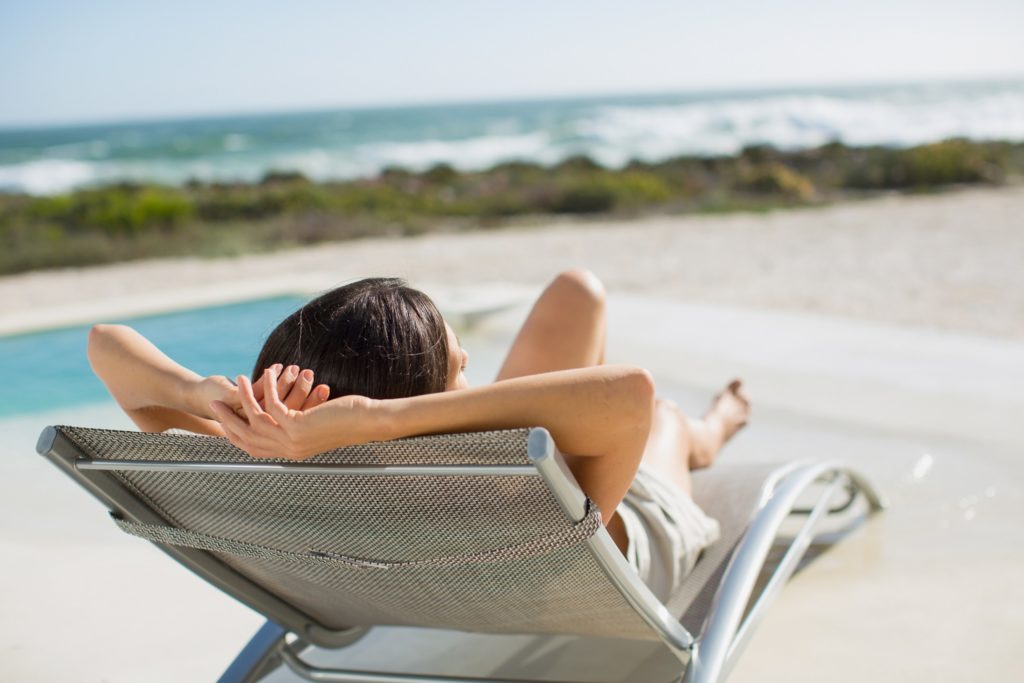 The temperature is getting warmer and the days are getting longer… summer must almost be here! Already, you may have plans to head to the lake, go to the beach, or relax by the pool. The good news is that activities like these won't just benefit your tan; they'll benefit your smile too. After all, we have the summer sun to thank for Vitamin D, an essential vitamin that aids both your oral and overall health. To learn more, read on!
3 Ways The Summer Sun (aka Vitamin D) Benefits Your Smile
Wondering how catching some rays benefits your teeth and gums? Here are three noteworthy ways:
Helps with calcium absorption – Calcium helps build strong bones, right? Well, Vitamin D helps your body absorb this important vitamin! Even 5-10 minutes in the sun each day can do wonders for this process.
Protection from tooth decay – Interestingly enough, researchers have found that Vitamin D can lower your risk of tooth decay – by an impressive 50% too! So, getting outside is an essential part of your oral hygiene regimen.
Boosted immune system – Gum disease is prevalent; roughly 50% of American adults struggle with it. Fortunately, Vitamin D aids the immune system, helping your body fight off germs, viruses, and infections.
How to Get Ample Amounts of Vitamin D This Summer
Now that you know all about the benefits of getting enough Vitamin D, it's time to discuss how to do it. The best way is to spend some time outside, whether it's on your balcony, at the pool, or by the ocean. Between 5 and 30 minutes daily is ideal. Just make sure to wear a hat to protect your face and wear sunscreen. In fact, you should even put SPF on your lips! This will help prevent blistering and reduce your risk of developing oral cancer.
6 Additional Ways to Keep Your Smile Healthy This Summer
Spending some time in the sun each day is important, but it isn't the only essential oral hygiene best practice you should be implementing. To keep your teeth and your gums happy and healthy, you should also:
Get your first dental checkup and cleaning (if you haven't already).
Limit your consumption of sugary items, like soda and ice cream.
Don't engage in unhealthy habits, like smoking or chewing on ice.
Brush your teeth for two full minutes each morning and evening.
Floss and rinse with mouthwash daily.
Wear a mouthguard while playing sports.
Summer is nearly here, which means your best smile is too! If you want to learn more about the benefits of Vitamin D for your oral health, then don't hesitate to get in touch with your dentist.
About the Practice
At Parkside Dental, we're committed to helping you achieve and maintain a healthy smile for life. To do this, our exceptional dentist, Dr. John Moneyhun, provides exceptional preventive, restorative, and cosmetic dentistry, all while prioritizing patient education and world-class service. If you want to learn more about how to keep your smile healthy this summer or you'd like to schedule an appointment, don't hesitate to visit our website or call (864) 457-3901.
Comments Off

on Here's How to Sunbathe to a Healthier Smile This Summer
No Comments
No comments yet.
RSS feed for comments on this post.
Sorry, the comment form is closed at this time.