June 14, 2022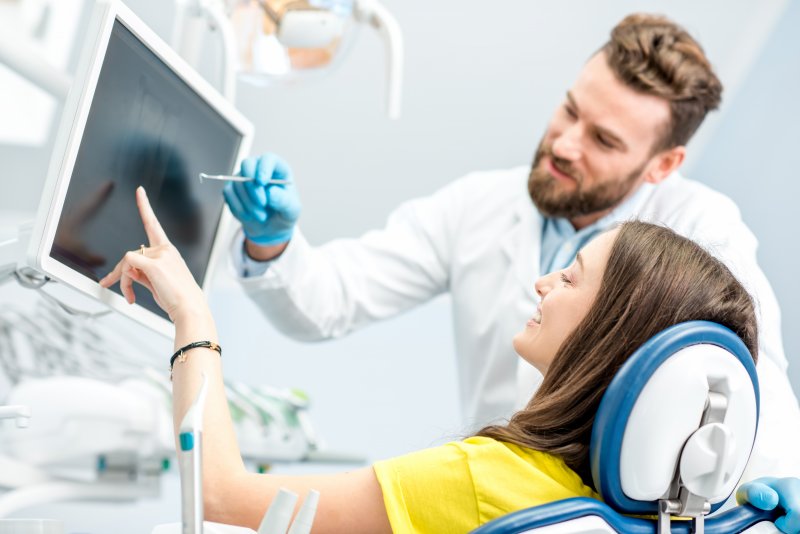 In the United States, approximately 15% of Americans avoid getting root canal treatment each year. One of the biggest reasons for this is fear that the procedure will hurt. Another reason is fear or how expensive treatment will be. Though root canals have gotten a bad reputation over the years, the procedure is highly effective and virtually pain-free due to modern dental techniques and technology. Additionally, there are several factors that go into the cost of a root canal treatment. Read on to learn more about the three factors that influence your root canal cost.
Factor #1: Location
The American Association of Endodontics (AAE) says that the location of the affected tooth is one of the most important factors in the final root canal cost. The front teeth only have one root, so a procedure involving them is much simpler. This will result in a lower final cost. On the other hand, the molars have up to three roots, which means the procedure will be more complex. Ultimately, the cost of a root canal done on a molar will be higher. Thoroughly brush your back molars and visit your dentist every six months for checkups and cleanings to avoid the need for a root canal.
Factor #2: Severity
Though some people may think that postponing treatment long enough will give their tooth a chance to heal, things won't work out that way. In the early stages of a tooth infection, it can easily be removed, and the structure of the tooth can be restored using a dental filling. But, if you wait too long and the infection gets too bad, you may end up needing to have the tooth extracted. This will be more expensive than the root canal cost and also warrants the need for a tooth replacement to prevent the jawbone from eroding. Prevent this by scheduling your root canal as soon as your dentist recommends it.
Factor #3: Retreatment
Although your dentist and their team will take extensive measures to keep your tooth safe from harm following a root canal procedure, poor oral hygiene and bad habits like smoking may cause new decay. As a result, you may end up needing another root canal. Since the treatment process will be more complex the second time around, you'll likely need to get a dental crown instead of a filling, which is more expensive. You lessen your risk of needing retreatment by brushing twice daily, flossing every night, and consuming sugary foods and drinks in moderation.
Every smile is different, but these three things are big determining factors in the final root canal cost. Be sure to speak with your insurance provider about how much of the procedure they'll cover. If you don't have insurance, ask your dentist way options they have available so you can fix your smile without breaking the bank!
About the Practice
Landrum patients are in good hands with Dr. John Moneyhun and the rest of the team at Parkside Dental. If you have a tooth that's damaged or decayed, they offer root canal therapy to remove the infection and repair the structure of the tooth. Your smile will be back to looking lovely in no time! For more information on the root canal cost or to schedule an appointment, call Parkside Dental's office at (864) 457-3901 or visit their website.
Comments Off

on What Is the Root Canal Cost?
No Comments
No comments yet.
RSS feed for comments on this post.
Sorry, the comment form is closed at this time.