August 30, 2022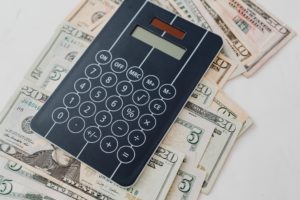 If you've lost a tooth or two over the years, you've heard about the benefits of dental implants because they are a nearly perfect replica of your real teeth. With over a 95% success rate and proven to last for decades, you can invest in a complete smile that will last for a lifetime; however, it's normal to have some concerns about their price. Various factors affect dental implant cost, but they are more affordable than you might realize. Here are 5 things that will influence the amount you will pay.
1. Preparatory Procedures
A consult with your dentist is the first step toward a complete smile to ensure your teeth and gums are healthy. It's not uncommon to need a little prep work before getting dental implants, like gum disease treatment, tooth extractions, or bone grafting. Although it may increase the amount you'll pay, a healthy smile is vital to the long-term success of your investment.
2. Number of Missing Teeth
A dental implant consists of an implant, an abutment, and a restoration. An implant is placed into the jawbone to serve as a root, which will stabilize the restoration that's attached using an abutment. The number of teeth you're treating will determine how many implants and abutments you'll need, as well as the type of restoration. You don't have to worry about a lump sum because the process involves multiple steps, giving you more time to pay for your placement surgery and restorations.
3. Materials
Although everyone likes to save money, choosing materials for your smile isn't an area where you want to pinch pennies. You'll find discounted materials, but you can pay more in terms of aesthetics, durability, and success. Instead, it's better to focus on quality to ensure your new smile lasts for 30 years or longer. Your dentist will help you choose the best materials to replace your missing teeth.
4. Dental Insurance
It's unlikely your dental insurance will pay the entire cost of dental implants. However, you can use your coverage to offset the amount you'll pay for certain steps in your treatment plan, like the consultation, preparatory procedures, or restorations. Your dental office will help you maximize your annual benefits to lower your out-of-pocket expenses.
5. Payment Options
Besides using dental insurance, many dentists offer various payment options for any remaining balance, like monthly financing. Based on your credit approval, you can pay for your treatment using monthly installments with little or no interest.
Everyone deserves to benefit from the best, even if money is tight. Don't let the cost of dental implants stop you from replacing your missing teeth. Your dentist has the solutions you need to rebuild your smile without spending your life's savings.
About Dr. John Moneyhun
Dr. Moneyhun earned his dental degree at MUSC and continued his education at many prestigious facilities, including the Dawson Academy. He regularly pursues additional training in advanced services, like dental implants. If you're interested in treating your tooth loss permanently, contact our office today to request your consultation.
Comments Off

on 5 Factors Affecting the Cost of Dental Implants
No Comments
No comments yet.
RSS feed for comments on this post.
Sorry, the comment form is closed at this time.