November 15, 2022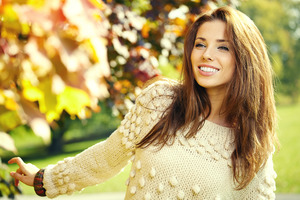 What do you have to be thankful for this Thanksgiving? If you've gotten dental implants this year, then you probably have quite a few things to add to the list! Dental implants have many benefits that you simply wouldn't see with other tooth replacement options, and they can greatly improve your quality of life after tooth loss. Here are 6 reasons to give thanks for your dental implants.
1. Dental Implants Can Improve Your Self-Esteem
Having an incomplete smile can make you feel self-conscious about your appearance. Fortunately, dental implants fill in any gaps with new teeth that look and feel natural. You can show off your grin with full confidence, and that goes a long way toward improving how you feel about yourself in general.
2. Dental Implants Prevent Bone Loss
The jawbone tends to deteriorate after tooth loss because it no longer receives stimulation from biting and chewing. Traditional dentures and bridges can't do anything to stop this from happening, but dental implants directly address the issue by acting as new tooth roots. They provide the stimulation your jaw needs to avoid bone loss that could eventually lead to facial collapse.
3. Dental Implants Make It Easy to Eat What You Want
You won't have to leave anything off your plate this Thanksgiving. Dental implants have enough chewing strength to handle virtually any food, meaning there aren't any diet restrictions stopping you from fully indulging in the big meal.
4. Dental Implants Don't Slip
If you've worn dentures in the past, then you know how frustrating it is when your false teeth slip out of place at an awkward moment, such as when you're talking or laughing with friends. With dental implants, you don't have to worry about that sort of thing; your new smile is permanently anchored in place at all times.
5. Dental Implants Help You Maintain Good Oral Hygiene
Compared to dentures that require specialized cleaning products, dental implants are very simple to take care of. You can just brush and floss them as if they were natural teeth, which makes it easier to keep them clean and free of the bacteria that can cause gum disease and other oral health issues.
6. Dental Implants Can Be Expected to Last a Long Time
Most types of tooth replacements have to be replaced roughly every 10 years. Meanwhile, dental implants can potentially last 30 years or more; it's not unheard of for them to stay in your mouth for the rest of your life. You'll be able to enjoy all of the benefits listed above for a very long time to come.
In short, when you're counting your blessings this Thanksgiving, there are many reasons why your dental implants should be among them. If you have concerns about your dental implants, reach out to your dental team today; they can check for problems and make sure that your new smile will be in good shape for the Thanksgiving meal.
About the Author
Dr. John Moneyhun loves having the chance to get to know his patients better while helping them maintain optimal oral health. His Landrum practice, Parkside Dental, is partnered with the best dental implant specialists in the area, allowing him to help his patients replace their missing teeth from the roots up. To schedule an appointment with Dr. Moneyhun, visit his website or call (864) 800-1691.
Comments Off

on 6 Reasons to Be Thankful for Dental Implants
No Comments
No comments yet.
RSS feed for comments on this post.
Sorry, the comment form is closed at this time.