December 13, 2022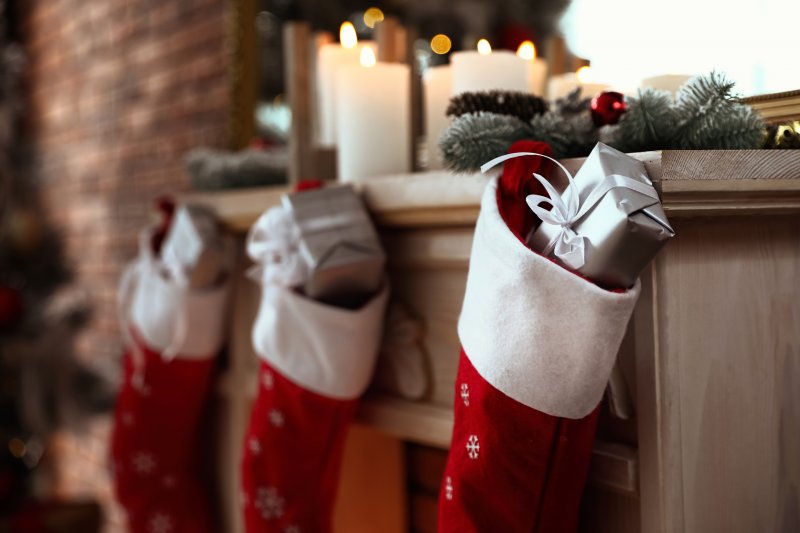 It's mid-December now, meaning Christmas, Hanukkah, and other end-of-year holidays are getting closer. As such, plenty of shoppers are now trying to get in some last-minute gift shopping before they're too late. If you're one of them, you may even look for good smile-friendly stocking stuffers for your kids. Well, it's fortunate that your Landrum dentist is here with some suggestions. Read on to learn four eleventh-hour presents that'll boost your children's oral health.
A Soft-Bristled Toothbrush
Given the right one, a toothbrush can be just as exciting as a toy for your child. Therefore, consider adding some to the gift pile this year.
For younger children, pick a brush that features one of their favorite cartoon characters. It'd also be a good idea to choose a toothbrush with a smaller head and soft bristles — tykes have sensitive gums, after all. Lastly, ensure the brush you get has an easy-to-hold handle for their smaller hands.
On the other hand, older kids will be excited to get an electric toothbrush in their favorite color. It would make brushing easier and more effective, plus some brands have built-in timers to ensure a full two minutes of use.
"Mouth Healthy" Foods
As a parent, you may want to add sweets to your children's stockings — candy canes, chocolates, cookies, etc. Still, try to avoid doing so if possible. While these treats are yummy, they have loads of sugar that wear away tooth enamel and cause cavities.
As an alternative, put some healthy snacks in the oversized socks instead. Outstanding ones are raisins, nuts, and sugar-free gum.
Flavored Toothpaste & Dental Floss
In case your kids are getting tired of minty toothpaste and floss, try gifting them other dental products with different flavors. Some come in a wide variety of flavors, ranging from bubblegum and watermelon to citrus and more. A few even have dessert-type flavors like cupcakes!
When choosing these items, remember to select those that have fluoride. Furthermore, look for the ADA Seal of Approval.
An Oral Hygiene Travel Kit
Some families gift vacations for the holidays. If that applies to your own, add an oral hygiene travel kit to each child's stocking. Goodies to put in it include the following:
A mini-toothbrush for on-the-go cleaning
Mini toothpaste
Mini mouthwash
Lip balm
In the end, stocking stuffers that boost oral health always make for great presents. That being said, put the four above on your holiday shopping list!
About the Practice
Parkside Dental is based in Landrum, SC. As led by Dr. John Moneyhun, our practice works carefully to give each patient the care they need. To that end, we perform preventive, cosmetic, and restorative treatments, as well as emergency dental procedures. Whether you need a teeth cleaning or a tooth replacement, we'll get the job done right! For more information or to book a visit, you can reach us on our website or by phone at (410)-729-9090.
Comments Off

on 4 Great Ideas for Smile-Friendly Stocking Stuffers
No Comments
No comments yet.
RSS feed for comments on this post.
Sorry, the comment form is closed at this time.