January 6, 2023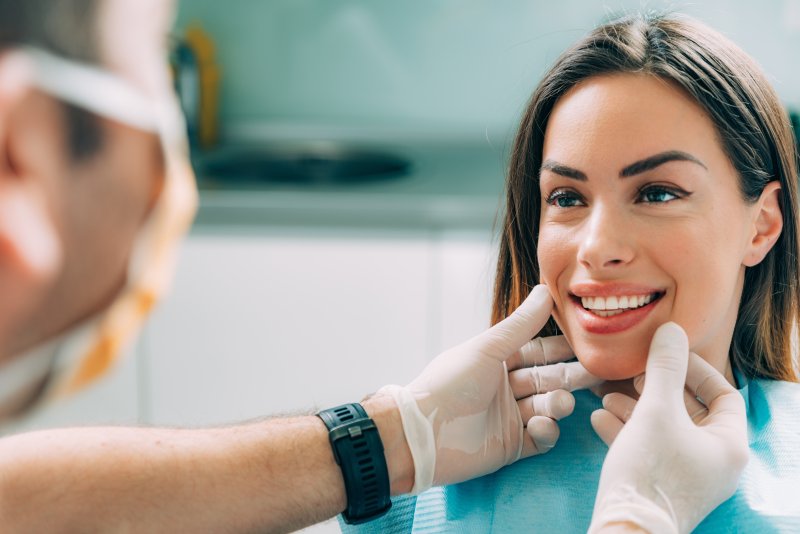 If you suffer from tooth flaws, chances are you want cosmetic dentistry. After all, it can make your teeth prettier than ever before! That said, you may think you can't afford its treatment costs. The truth, however, is that it's simple to fix your smile on a budget. All you need are the right procedure and suitable financing options. Luckily, your local Landrum dentist can tell you about both. Here, then, are the steps to getting affordable dentistry that transforms your teeth.
Choose Low-Cost Cosmetic Treatment
In reality, not all cosmetic dental work is super expensive. Various services can beautify teeth without "breaking the bank." As for which ones, consider the following:
Teeth Whitening – Per the name, this treatment whitens enamel with a special gel. However, it's also known for being fast and affordable. For only a moderate cost, it'll brighten your smile by six to eight shades in less than two weeks!
Dental Bonding – Bonding hides minor smile flaws with a tooth-colored resin. As such, it's ideal for treating small tooth chips or cracks. Better yet, this service is also one of the cheapest cosmetic options.
Dental Crowns – Dental crowns are protective "caps" fitted onto damaged teeth. Most are enamel-colored, so they blend seamlessly with your smile. At the same time, they also count as restorations that are often covered by dental insurance.
Look into Financing Options
Dental plans don't usually cover cosmetic work. The latter's treatments aren't preventive, so they don't qualify for discounts. Still, many dental practices have financing options. If you rely on them, such things can ensure care is affordable.
Take flexible financing, for example. Some practices work with third-party services like CareCredit, which lets patients cover care with small, monthly installments. You could thus pay for a cosmetic service over time rather than all at once. That way, a treatment that'd otherwise be too expensive is within reach.
These financiers even give you a choice of payment plan. You'd simply pick the one you're comfortable with and enjoy a new smile at an affordable rate!
As you can see, cosmetic dentistry doesn't have to go over budget. You can pay for it smoothly with tips from your Landrum dentist. Therefore, go ahead and book a dental visit in the coming days!
About the Practice
Parkside Dental is based in Landrum, SC. Led by Dr. John Moneyhun, our practice offers personalized dental care for all. As such, we perform high-quality treatments that span preventive, cosmetic, and restorative dentistry, as well as emergency procedures. The team also works with you to ensure your care is budget-friendly! For more information or to book a visit, you can reach us on our website or by phone at (410)-729-9090.
Comments Off

on How to Fix Your Teeth on a Budget
No Comments
No comments yet.
RSS feed for comments on this post.
Sorry, the comment form is closed at this time.