July 6, 2023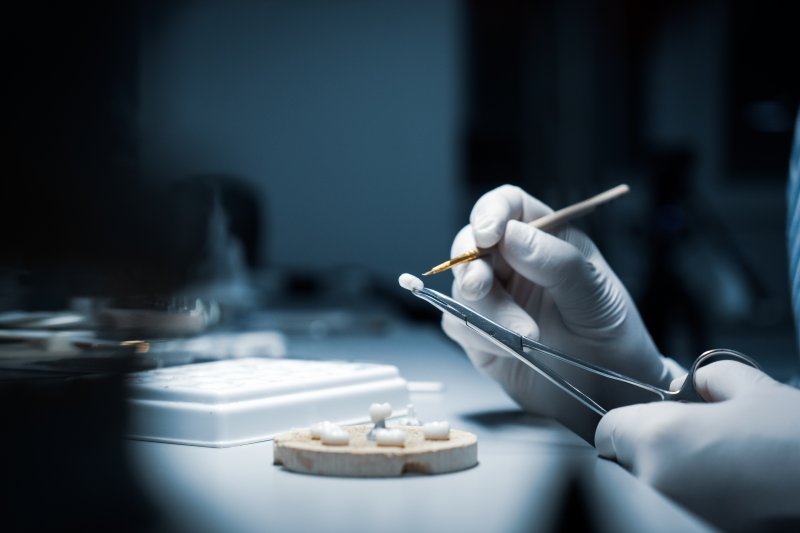 Dental crowns are one of the most common ways of dealing with decayed, damaged, or just generally less-than-perfect teeth. However, while that's the case, there's a lot you may not know about the process of getting a dental crown—after all, it's the sort of thing that people don't really talk about unless you specifically ask.
If you're getting dental crowns soon, you may not necessarily know what the process is likely to entail. Here's what you can expect from that process.
The Process of a Dental Crown Consultation
The first step will involve talking to your dentist about whether getting a dental crown is the right move for you, how many you'll need, any preliminary treatments, and what kind of material you should use for the crown. Ultimately, these factors come down to the problem that you're dealing with and where the issue is located in your mouth, among other variables.
How Dentists Prepare Your Tooth For a Dental Crown
Once you and your dentist have a game plan in mind, they'll take digital impressions of your tooth and model a dental crown to fit. Your dentist will send these designs to a lab to be constructed.
In the meantime, your dentist will remove a small portion of your enamel to make room for the eventual dental crown. In order to protect your tooth while the restoration is being milled, they'll cover your tooth with a temporary dental crown adhered with a temporary cement that keeps it in place.
How a Dental Crown is Placed
Once your dental crown has been completed, your dentist will call you back in for the restoration to be placed. This should be possible around 2 weeks after your first appointment.
After numbing your mouth, your dentist will carefully remove your temporary crown and put the permanent crown in its place. The use of anesthetic should make this process completely painless, and afterwards, your tooth should feel good as new!
About the Author
Dr. John Moneyhun is a dentist who loves nothing more than being able to not only offer his patients the highest level of oral healthcare, but also being able to form close personal relationships with them on the basis of exceptional dentistry. Dr. Moneyhun received his Doctor of Dental Medicine at MUSC, and continues to expand his clinical knowledge through his studies with the Dawson Academy and Gordon Christensen's Practical Clinical Courses.
If you have any questions about dental crowns, he can be reached at his website or by phone at (864) 800-1691.
Comments Off

on What Does It Take To Get a Dental Crown Placed?
No Comments
No comments yet.
RSS feed for comments on this post.
Sorry, the comment form is closed at this time.