January 2, 2022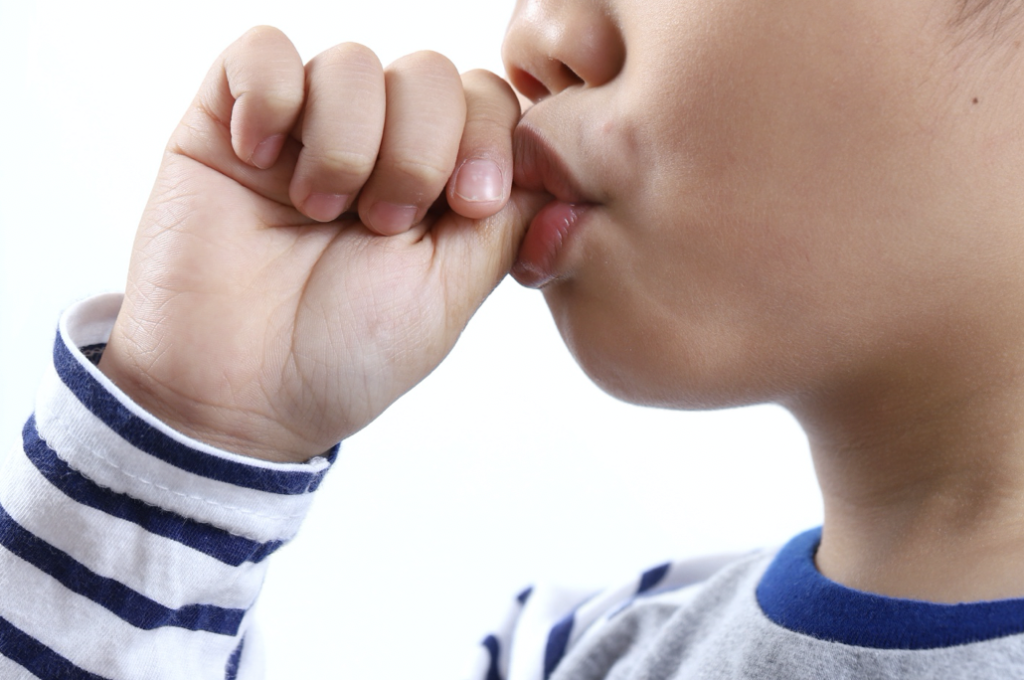 It's your first few years as a parent, and you're a bit concerned about your child's thumb-sucking habit. You know that thumb-sucking is natural and healthy for many babies and early toddlers. But what if your little one will soon be going to kindergarten? Plus, you've heard that a thumb-sucking habit can result in issues with proper development and teeth alignment. To lessen the need for orthodontic treatment in the future and avoid any social ridicule they might face, you can try out these 4 techniques to get your child's dental healthand self-esteem back on track.
1—Use Positive Reinforcement
When you're concerned about the potential negative consequences thumb-sucking could cause, you may be quick to correct your child anytime you catch them with their thumb in their mouth. However, instead of punishing or admonishing them when they fail to meet your expectations, positive reinforcement may be more effective. Pay attention to when your child successfully resists sucking their thumb. Whenever they face something that makes them anxious without that crutch, make sure to praise them. This will associate positive feelings with breaking this habit, empowering them to do so.
2—Track Their Progress
Human beings are motivated to accomplish what is measured. This is true for senior executives at work and toddlers on the playground. If you keep a chart that tracks your child's progress with colorful stickers, you can better motivate them to give up this habit. Allow your child to place the sticker on the chart every time they reach a small measurable goal. This can also give you an idea of the time frame you can expect if the same habit develops in your younger or future children. 
3—Introduce Healthier Coping Mechanisms
Most children suck their thumbs for a sense of comfort that was once connected to a biological need being fulfilled. But when the bottle disappears, it's time to outgrow that habit. Your child may require another coping mechanism to comfort them during times of stress or boredom. Get their hands and brains busy with an artistic activity, puzzle, or game.
4—Illustrate the Impact of Thumb-Sucking
If your child is near the age of four or five, they may be able to easily understand the negative impact of thumb-sucking. You can also show your child the gap developing between their upper lip and lower teeth in the mirror and explain why it is occurring. Sharing an age-appropriate informational video on the topic may also improve their understanding. This technique can give your child a sense of ownership over their health, boosting their confidence as they succeed in kicking the habit.
If you're concerned about your child's thumb-sucking habit, a solution is out there. Thousands of parents before you have dealt with this problem, efficiently addressing it through these techniques.
About the Practice
Dr. John Moneyhun of Parkside Dental is a general and children's dentist. As a recipient of the South Carolina Dental Association Award, Dr. Moneyhun is committed to providing excellent routine, preventative, and restorative treatment to all his patients. If you have questions about how to correct any damage done by your child's thumb-sucking habit, feel free to contact his office at (864) 457-3901 or visit his website.
Comments Off

on 4 Ways to Break the Thumb-Sucking Habit this Children's Dental Health Month
No Comments
No comments yet.
RSS feed for comments on this post.
Sorry, the comment form is closed at this time.