April 2, 2022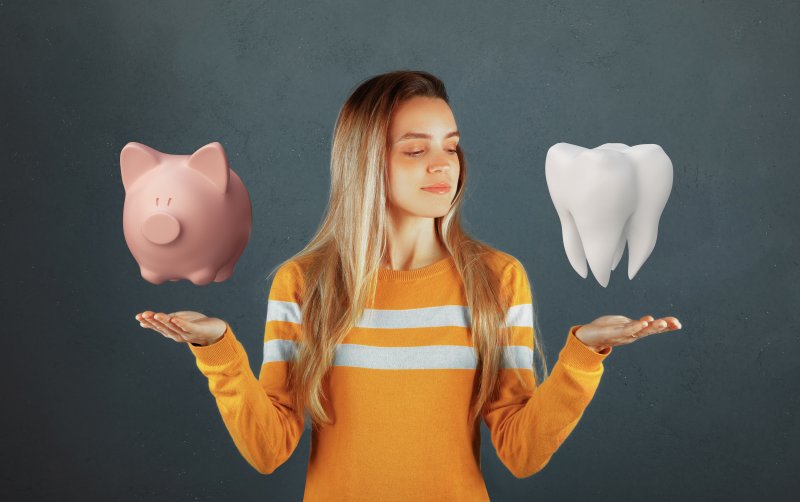 Springtime is here, and if warmer weather wasn't reason enough to celebrate, you've just received a huge refund after filing your taxes! With extra money in your pocket and a smile on your face, you're thinking about how you can enjoy that hard-earned sum—but why not invest in that very smile you're wearing? Investing in your oral health might not be quite as exciting as going out to a nice dinner or treating yourself to a vacation, but it's worth it; here's why.
Why Is Good Oral Health Important?
It's been proven that poor dental hygiene can be associated with numerous health problems, some of which have nothing to do with your teeth. Many of the conditions that can occur in your mouth are quite painful, and that pain can gradually increase over time, wearing you down while spreading to other parts of the body. If you leave your mouth untreated, you are also at much higher risk of developing something potentially deadly, like oral cancer, diabetes, or even heart disease. Investing in preventive care is your best bet when it comes to preserving your oral health, and your tax refund can help to make such an expense more affordable.
Is Good Oral Health Affordable?
If you're worried about the cost of dental care, you aren't alone; many families are intimidated when faced with a potentially steep bill. However, investing your tax refund in dental care is one easy way to lower the price tag—whether it's paying off a treatment now or saving for one in the future, setting aside that money for your teeth is something that everyone is capable of. Additionally, paying a little money for a checkup and cleaning now could end up saving you a lot of money later. In that sense, your teeth are a future-proof investment, made more affordable by your tax return!
How Do I Turn My Tax Return into A Healthy Smile?
Once you've filed your taxes—assuming you're getting money back—meet with your dentist to discuss possible treatments. Even if your mouth is already relatively healthy, there are still many options that can improve and enhance your smile. Treatments such as professional whitening, veneers, or teeth straightening can all improve your oral health, as well as increase your confidence. However, if you're in need of more intensive treatment, your tax money is well-spent there, too.
It's exciting to receive money back after filing your taxes—almost as exciting as having a healthy, dazzling smile. If you're still unsure of what to spend your tax refund on, just look in the mirror and open wide; that ought to give you an idea.
About the Practice
Parkside Dental proudly serves families and patients in the Landrum community and is helmed by Dr. John Moneyhun. After receiving his DMD from the Medical University of South Carolina, Dr. Moneyhun spent time refining his skills through the world-renowned Dawson Academy, as well as Gordon Christensen's Practical Clinical Courses. He is also a member of the Academy of Operative Dentistry. If you have any questions about the article or for Dr. Moneyhun, he can be reached at his website or (864) 457-3901.
Comments Off

on Finished Filing Your Taxes? Why Not Spend Your Refund on Your Oral Health?
No Comments
No comments yet.
RSS feed for comments on this post.
Sorry, the comment form is closed at this time.